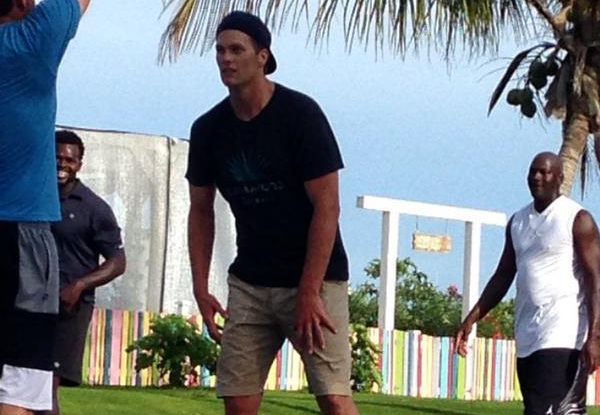 ---
The man was always a competitor, and at 52 years old, Michael Jordan's trash talk game is keeping up with his mid-range J.
It's not often you see legends from different sports playing a "casual" game of pickup basketball together, but I suppose the Bahamas are a unique sort of wonderful. Tom Brady and Michael Jordan on the same team? I got my money on that squad.
As you can tell from this clip, even if you weren't into the game itself, the entertainment value of Jordan's trash talk would have made this a can't-miss spectacle.
In just a 20 second clip, we get this golden line from Jordan:
"Hey man, do you guys still have Youtube? 'Cause you better put on 'Michael Jordan' for real."
Pure gold…
---