As a 2x Olympic Hurdler, it took me over a decade to perfect my hurdling. In this course I am going to share with you everything that I learned to run faster, break records, and win races in the 110m hurdles. These are the same exact methods and strategies that I use with my youth, highschool, college, and professional hurdlers, and the methods I teach are guaranteed to help your hurdlers run faster.
In this course we begin by outlining the startegy for developing beginners, I call The Sprint Hurdles System - Youth. In this section you will learn the exact progression I use to develop all-american hurdlers at the youth level. First we develop rhythm, then adapt at speed, then perform over-speed hurdle workouts, and finally prepare for the championship season with Hurdle Endurance.
The second section covers Hurdle Technique. Hurdle Technique is actually my specialty as a hurdler, and took me my entire career to perfect. Now you will learn the exact strategies and methods I used, and use with my athletes, to perfect hurdle technique. We will take a look at Position, The Lead Leg, The Trail Leg, The Arms, and then I will show you the exact drills to perform for ingraining perfect hurdle technique.
The third section covers the start through the 1st hurdle. In this section I cover the 4 phases of the Start. Block Clearnence - Pushing - Turning Over- The Cut-Step. In this section I walk you through exactly how to perfect your start in a 4pt stance, then in blocks, and finally how to put it all together so that you are at 100% before hurdle 1. This section also includes a 24pg ebook known as A Guide To The 1st Hurdle. This book outlines in more detail the 4 phases of the start, complete with workouts and exercsies that you can do to help propel you away from those blocks and towards that finish line.
I will continue to add content to this course, as I work to make this the most comprehensive course on hurdling ever compiled. Please feel free to ask questions and suggest topics you would like me to cover in the future.
You can also visit my Facebook page for more examples of my coaching and hurdling strategies.
Thank you and I hope to see you in the course!
Run Fast.
Make Them Chase You.
-Coach Cotto
Ebooks
Warm Up Drills
Rhythm Training
Developing Beginners - The Sprint Hurdles System Youth
Hurdle Technique
The 1st Hurdle
Hurdle Workouts
Fall Training

Coach Cotto Run Fast. Make Them Chase You Follow
2x Olympic 110m Hurdler.
Puerto Rico National 110m Hurdles Record (as of August 2017)
East Carolina Universty 110m Hurdles Record (as of August 2017)
Green Hope High School 110m Hurdles Record (as of August 2017)
Please feel free to visit my Facebook page for more information on my coaching strategies.
Andal Pierre
Very good course for athletes starting hurdling or experienced athletes trying to improve.
Dec 23, 2017 04:43:35 AM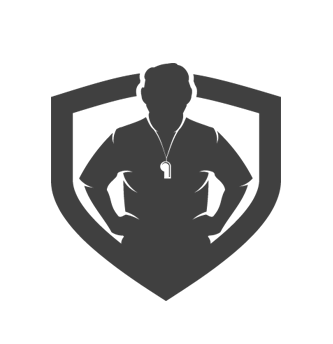 miller81wu
Excellent information, coaching cues, and video to easily transfer to your athletes
Jan 5, 2018 01:15:00 AM