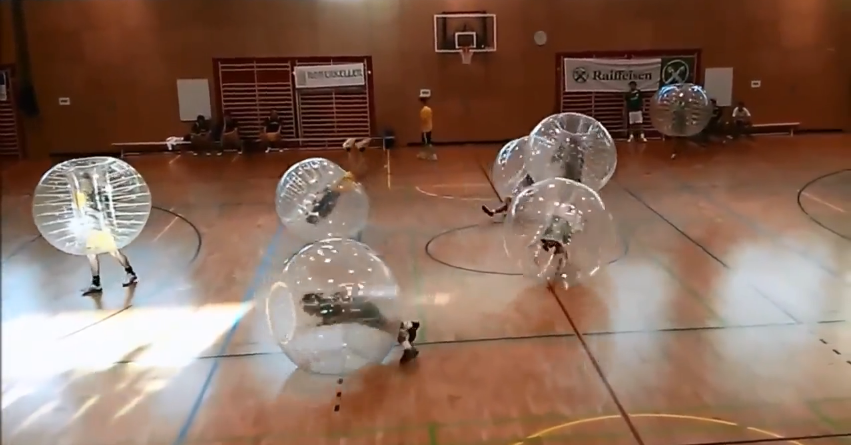 ---
If you like soccer, but want more epic body slams, this is the sport for you!
To be honest, I have no clue what it's called. Let's go with Super Slam Soccer. But whatever the name is, I want in! It looks pretty epic and most everyone has access to a court or field where this could be played.
Then again, it also looks like an ACL tear waiting to happen…
Well, just make sure your insurance is updated and then go ahead and start slamming.
Btw, if you're interested in getting better at actual soccer, check out this online soccer course from legend Mia Hamm for just $10.
---