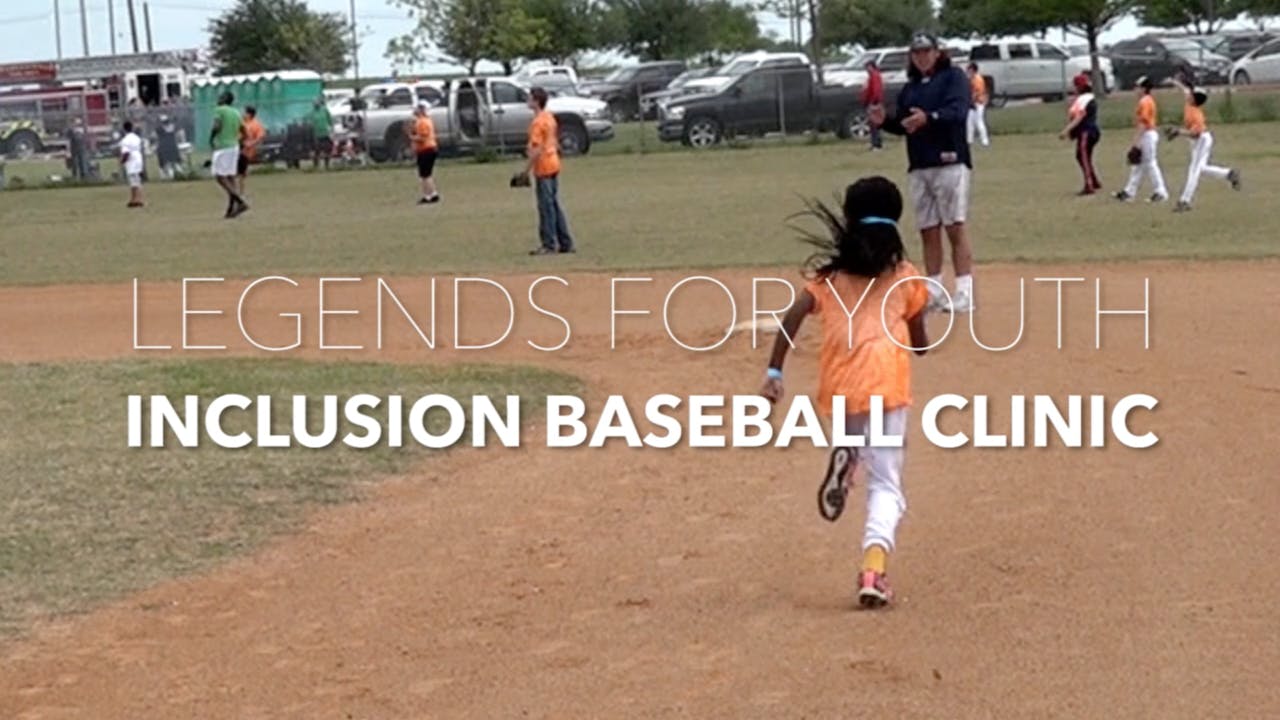 ---
Last week hundreds of families and MLB, NFL, and NBA legends came out to join CTX Ability Sports and MLB Players Alumni for their Inclusion Baseball Clinic in Pflugerville, TX. Every year this event gives kids with all abilities the opportunity to get out on the field, learn life lessons, and have fun.
It was incredible to participate and witness the joy of sports this program gives to children who wouldn't have the opportunity to experience. This is something that we at CoachTube believe in whole-heartedly, and we were proud to help capture the amazing things CTXAS and their partners are doing to promote inclusion in sports.
Watch this video to see for yourself!
This is probably the first and largest Major League Baseball Players Alumni inclusion baseball clinic where we have children with all abilities, not just disabilities, learning life lessons and life lessons. – John Lorek, Executive Director of Central Texas Ability Sports
Any kid, any skill level can play baseball. You don't have to be in the big leagues to get out on the field and have a good time. – Micah Bowie, Major League Baseball Players Alumni Representative
This was the most amazing event that I have attended! Certainly I have had the opportunity to attend many I Can Do It, You Can Do It celebrations across the country and this event today was just incredible. It's really been a great day for community and really bringing the community together to celebrate inclusion. – Lauren Darensbourg, U.S. President's Council on Fitness, Sports, & Nutrition
About CTX Ability Sports:
CTX Ability Sports provides year round sports and activities to children with disabilities, their siblings, and parents free of charge for total family inclusion. They are currently in the process to be an advocate for the revitalized U.S. President's Council on Fitness, Sports, & Nutrition "I Can Do It, You Can Do It" program which encourages all individuals with disabilities to become active and involved in their communities. CTX Ability Sports also runs Adaptive Kickball in the fall, Adaptive Basketball in the winter, Adaptive Baseball in the spring, and Adaptive Golf in the summer.
Links
- Find out more about CTXAS, events, and how to get involved from their website: http://huttochallenger.webs.com/
- Discover more Legends for Youth Inclusion Baseball Clinics: http://mlbpaa.mlb.com/mlbpaa/events/
- Learn more about The President's Council on Fitness, Sports, & Nutrition: http://www.fitness.gov/
---