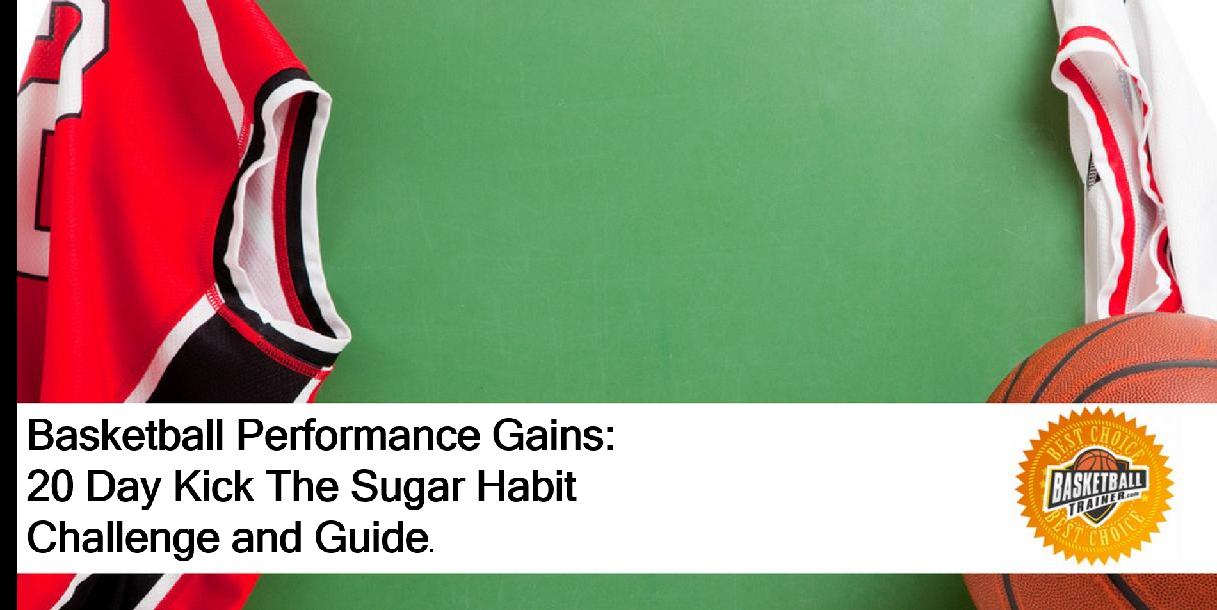 Description
"The Challenge" as designed by professional trainer Rusty Gregory, presents the first important and necessary steps in improving the health and performance of middle school and high school athletes. It is an excellent and easy to follow program which emphasizes the importance of a healthy diet which eliminates sugar, simple carbohydrates and processed foods. Recent medical research has confirmed the unhealthy risks of a poor diet, especially in active teen athletes, and this program offers delicious alternatives to the sugar and carb filled foods which most teens enjoy. By outlining the health benefits of The Challenge, as well as the health risks associated with a diet filled with sugar and carbs, Rusty's program will help to motivate athletes and their families to achieve better health and better sports performance. I highly recommend The Challenge to anyone who wants to improve their diet, their health and their overall sense of well-being in their lives. The motto "Eat Better, Play Better" should be a strong motivation for all athletic coaches."
Ruth Ann Plotkin, M.D.
Fellow of the American Academy of Pediatrics
Board Certified in Pediatric Endocrinology
Sugar, and many other easily digested carbohydrates, have been thought for many years to be healthy sources of energy for athletes. Many coaches and trainers believed that you could easily burn off the sugar that was consumed in soft drinks, sports drinks, and sweet snacks with bouts of vigorous activity, without considering the more harmful effects that sugar can have on your overall health. Decades later, physicians and nutritionists have determined that excessive sugar and carbohydrate intake can actually be quite detrimental to your body, causing inflammation, joint pain, poor gut health, malnutrition and decreased immune function. Additionally, studies have shown that sugar is as or MORE addicting than substances such as caffeine, pain medications (opioids) and stimulants, like cocaine and methamphetamine. This is all the more reason to approach sugar elimination with a detailed, step-by-step plan that allows for individualized progress through withdrawal and towards healthy substitutions.
Too much sugar at one time produces an immediate energy high which is quickly followed by a crash and burn. This happens when insulin is produced, and the sugar is rapidly metabolized and falls to low levels in the blood. This reactive hypoglycemia (low blood sugar) can make you feel weak, dizzy and fatigued. Your body is not happy and then craves another sugar hit, leading to a vicious cycle which over time can seriously affect your body's metabolism.
It is a known fact that a diet high in sugar can lead to chronic disease in the future, but it can also have a more immediate effect on your body and your basketball game. By eliminating sugar from your diet, your body automatically begins to break down fat, so that your muscles will become more toned and refined, resulting in a more muscular and chiseled physique. In addition, unhealthy weight will be lost which will help to improve your self-image and basketball performance. Eliminating sugar and adding healthier snacks to your diet also helps keep your hair shiny, smooth and elastic, and improves your skin's complexion.
Consider professional basketball stars LeBron James (Five things we can learn from LeBron James' low-carb diet), Ray Allen, Dwayne Wade and Maya Moore (Maya Moore Talks Diet Change and Difference in Performance). Each of these athletic stars eliminated sugar from their diets in the form of the Paleo Diet or a modified version of it. Each one used their diet change to elevate and extend their professional careers.
The "20-Day Kick the Sugar Habit Challenge for Basketball Performance Gains" (The Challenge) is designed to jump-start the elimination of refined added sugar from your diet. Because it is a challenge and only 20 days long, The Challenge is tough and will push you at times. The stronger your addiction to sugar, the more difficult and necessary The Challenge will be. Parents need to get on board with buying more healthy foods. This will help the entire family transition into making healthier choices that evolves into a new kind of family grocery list, one full of performance enhancing-loaded foods for basketball AND day-to-day activities.
It is strongly recommended that your parents and preferably the entire family, act as role models and join you in participating in The Challenge with you, which will make the twenty days easier to complete. Eating healthy meals together as a family is a comfortable ritual that can hold each participating family member accountable to The Challenge. It is also suggested that you participate with a friend or in a group to increase your adherence to this new lifestyle.
There will come a time when you will lose a desire to eat sweet foods and drinks. This could take days, weeks or even months, but it will come. When this day arrives, not only will you have conquered your sugar cravings and addictions, but also the slightest sweet tasting food may become too much for you to eat.
One of the biggest challenges you will face is finding healthy and delicious snacks to substitute for the sugar-containing foods you are eliminating. At the end of The Challenge, you will see a list of snack recommendations and food substitutions. These lists are by no means exhaustive, but they serve as helpful tools that you can use to find healthy, nutrient-dense, real food. Although not required, choosing grass-fed meats, organic produce, pasture-raised eggs and wild caught fish, whenever possible, is the healthiest route to follow.
"Processed food" or "ready to eat food", is designed for convenience and ease of consumption, but not for good overall health. They usually are tasty, require minimal preparation, and have a longer shelf life than "real food". The perceived benefits of these processed foods are a result of the amount of chemicals that are used to produce them, which is where the health problems kick in. They are created in a lab with a lengthy list of ingredients, many of which are very difficult to even pronounce. In part, The Challenge was formed to help act as the impetus to get you off processed foods. By eliminating processed foods and the sugar in your diet for the next 20 days, you will have taken a big step in removing the culprits which are holding you back from becoming your best …. playing your best basketball and looking your best.
So, how many calories should a basketball-playing teenager consume in a day? That will depend on the height, weight, gender, age and activity level of the player. An online calorie counter can help assess your energy intake needs. But it is important to note that you should eat only when you are hungry or in need of energy for a practice or competition, not out of boredom or when you are emotionally stressed. Research indicates that a highly active teenager should consume 80-100 grams of carbohydrates a day to fuel his/her basketball practice or competition. If extended play or practice is expected, such as a tournament with multiple games in a day, then additional grams of carbohydrates are needed.
Using a carb counter will help you to determine how many carbs are contained in the foods that you eat. This amount will allow you the energy that you need to play basketball at the highest level without negative side effects. This assumes that your carbohydrates are coming from healthy sources.
The Challenge instructs you on how to eliminate a certain food or group of foods for each of the first ten days. If a day encourages you to eliminate a food or drink that you do not consume at least once a month, then CONGRATULATIONS, you get a day off from eliminating a food or drink. Each food elimination is cumulative, so you will not be eating that food for the remainder of The Challenge, and hopefully, for the future.
The first ten days of The Challenge address the issue of eliminating unhealthy, energy consuming sugary foods from your diet. With each food elimination, a replacement option has been provided to make your dietary transformation easier. These are only suggestions, so if you do not like the option that is offered, look back at the Snack Recommendations, Food Substitutions, and Resources: Low-Carb Snacks for Kids (all of which are listed below), for additional ideas. For the purposed of The Challenge, white, wheat and whole wheat flour will be included as sugar/carbohydrates. Also, it is important that every day of The Challenge you drink water in the amount of half of your body weight in ounces. So, an athlete with a body weight of 110 pounds would need to consume 55 ounces of water in a day.
Disclaimer: The purpose of The Challenge is to assist male and female youth basketball players in enhancing his or her basketball game and health through proper dietary and nutritional practices. It is not intended to prescribe a diet, but to eliminate known unhealthy foods and offer healthy replacements. Consult with your nutritionist, licensed physician or healthcare provider before beginning this sugar eliminating program for his or her professional advice regarding this program and your involvement in it.
Lessons
The Coach
The Basketball Trainer Brand identifies problems and opportunities facing ambitious young basketball players, their coaches and their families. Chris Corbett and his Basketball Trainer brand have identified Rusty Gregory as a leading expert on matters related to performance gains in strength, explosiveness, wellness, and also nutrition.
Rusty Gregory, MS, CSCS is the coauthor of Living Wheat-Free for Dummies (Wiley Publishing). He received his B.S. (Commercial and Industrial Fitness) in 1989 from Texas Tech University and his M.S. (Kinesiology) in 1991 from the University of Michigan. In 1991, he began his personal training business in Austin, Texas, and became a Certified Strength and Conditioning Specialist (CSCS) with the National Strength and Conditioning Association (NSCA). In 1995, he opened Forte Personal Fitness, a private personal fitness studio where he trains athletes from a multitude of sports and people of all ages, health backgrounds, and physical limitations.
This Course Includes
---
Lifetime access
Certificate of completion
100% money back guarantee
Course Info
---
| | |
| --- | --- |
| Rating: | (9) |
| Caterory: | Basketball/Ebooks |
| Bookings: | 19 |
| Duration: | |