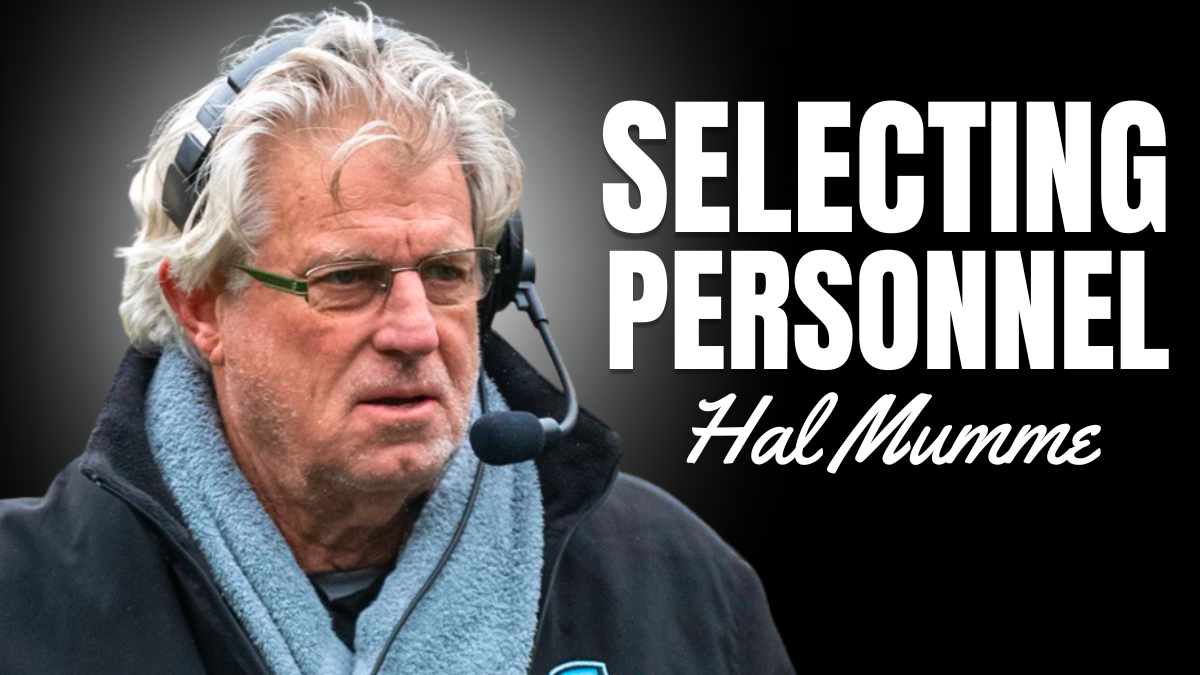 Description
The offensive personnel plays a crucial role in determining the success of a team's performance. The personnel selection process is essential in building a cohesive and productive offensive unit. It involves analyzing the strengths and weaknesses of individual players and matching them with specific roles on the team. Selecting the right personnel can make a significant difference in the team's ability to execute plays and score points.
The first step in selecting personnel is to identify the offensive scheme the team will run. The offensive scheme outlines the team's strategy and determines the types of players required to execute it effectively. For instance, if the team plans to run a pass-heavy offense, they would need receivers who are fast and have good hands. Alternatively, if the team plans to focus on running the ball, they would need running backs and offensive linemen who are strong and can create holes for the running back.
Once the offensive scheme has been determined, the next step is to assess individual players' skills and abilities to determine their suitability for specific positions. This includes evaluating players' speed, agility, strength, and other physical attributes required for their specific roles. It also involves assessing their mental and strategic abilities, such as their decision-making skills and their ability to read and react to the defense.
The importance of selecting the right personnel cannot be overstated. A poorly selected team may struggle to execute plays effectively, leading to missed opportunities and a lack of scoring. On the other hand, a well-selected team can take advantage of their strengths and exploit their opponents' weaknesses, leading to greater success on the field.
In addition to the tactical benefits, selecting the right personnel can also have a positive impact on team morale and cohesion. When players feel that they are being utilized to their fullest potential, they are more likely to be motivated and committed to the team's success. Conversely, when players are forced into positions that do not suit their strengths, they may become frustrated and disengaged, which can harm team morale.
In this course, Hal Mumme covers his process of selecting personnel. While he is known for creating the Air Raid offense, this process applies to any type of offense. Book this course and gain insight from one of the most masterful offensive coordinators in the history of the game
Lessons
The Coach
Hal Mumme | Creator of the Air Raid Offense
Hal Mumme is a renowned football coach known for revolutionizing the game with his innovative "Air Raid" offensive system. Born on March 29, 1952, in San Antonio, Texas, Mumme began his coaching career as an assistant coach in the high school and college ranks before becoming a head coach at the University of Kentucky in 1997.
Mumme's "Air Raid" offense, which he developed in the 1980s, emphasizes the passing game and is known for its quick tempo and spread formations. He implemented this system at every level he coached, from high school to college and professional football. In addition to his success at Kentucky, Mumme also had successful coaching stints at Valdosta State, Southeastern Louisiana University, New Mexico State, and McMurry University.
Mumme's contributions to football have earned him numerous awards and honors, including induction into multiple halls of fame. Today, Mumme continues to consult with football teams and coaches on his "Air Raid" system and is considered a trailblazer in the sport.
This Course Includes
---
Lifetime access
Certificate of completion
100% money back guarantee
Course Info
---
| | |
| --- | --- |
| Rating: | (1) |
| Caterory: | Football/Program Development |
| Duration: | |