Bonuses Included:
"How to Run the Bubble Screen and RPO's" course free ($60 value) and Master of Disguise: The Matt Canada Offense ($40) and Easy Football Game Planner ($100).
How can you build an offensive system that will score enough points to win games every season?
By finding a system that is flexible enough to fit the different strengths you see year to year.
Pro Spread Offense is a system built with the variety and adaptability to do just this. Avoid the frustration of trying to "force" players to play certain positions that just aren't ideal for them.
Imagine this...
- Being certain of plays to run because you know they will work.
- Knowing exactly how to call and adjust the offense to dominate any defensive structure.
- Coaches, players and parents enjoying the success and variety of your offensive system.
Find out exactly what to do every single week against every single opponent.
If you are at a crossroads right now in your offense...either you can keep doing what you're doing or you can find something that is simple and works.
Steps to Building the Pro-Spread Offense
Formations and Procedures
Core Run Game
Auxiliary Run Plays
Bunch Package
Sprint Out
Play Action Pass
Dropback Pass
Quick Pass
Red Zone
Pro Spread Resources
No Huddle/Tempo Strategies
Bonus Section

Pro Style Spread Offense Helping Coaches Build Great Offenses Follow
Pro Style Spread Offense by Jason Hahnstadt has booked 1000's of courses on CoachTube in less then a year. Jason's passion for football led him into a variety of coaching positions where he enjoyed learning new systems from a wide variety of coaches at multiple levels. Check out Jason's appearances on the Winning Youth Coaching podcast as well as The Sports Parenting Podcast. He was also the first coach to pioneer taking the flipped classroom into physical education and coaching under the influence of John Bergman, the originator of the Flipped Classroom Movement. As an author, Jason has been published in "Flipped Learning: Gateway to Student Engagement". Currently, Jason teaches Physical Education in Chicago's North Suburb of Kenilworth and is the founder of The Pro Style Spread Offense Football System. Football Coaching Experience: Special Team Coordinator, Varsity, 2012 – 2013, New Trier High School, Winnetka, Illinois Offensive Coordinator, Varsity, 2009 – 2011, North Shore Country Day School, Winnetka, Illinois Defensive Coordinator, Varsity, 2007 – 2009, North Shore Country Day School, Winnetka, Illinois Offensive and Defensive Line Coach, Varsity, 2005, Muncie South Side High School, Muncie, Indiana Wide Receivers Coach, 2000 to 2004, Taylor University Football, Upland, Indiana (Under Head Coach Steve Wilt) Wide Receivers Coach, 1999 to 1999, Trinity International University, Deerfield, Illinois (Under Head Coach Andy Lambert)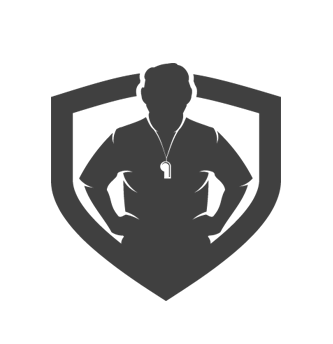 dconnell1972
I really enjoyed this system video, I think you do a great job of explaining your concepts and you provide plenty of visuals and downloads to assist us in implementing this system.
Jan 2, 18 10:28 PM