Much like the collection on shooting, this series of 19 videos dias in on the fundaments of the ballhandling and passing game as well as any instruction available. All the basics of ballhandling and passing are broken down to help your players develop their skills to get the ball where it needs to be when it needs to be there.
Ballhandling
Dribble Shooting Moves
Passing

Dave Severns LA Clipper Director of Player Development Follow
Dave Severns is the Director of Player Development with the LA Clippers. Prior to joining the Clippers Coach Severns spent two years on Del Negro's staff with the Chicago Bulls as Assistant Coach for Player Development. Severns spent 13 years in player development with Nike, working with college players at the All-American Camp, All-Asia Camp, Jordan Flight School, Nike Skills Academies, as well as an assistant at the college level spending time coaching under Jerry Tarkanian at Fresno State. Prior to his time at the collegiate level, Severns spent 12 years as a high school coach in California. He has a Bachelor's and a Master's Degree from California State University-Chico.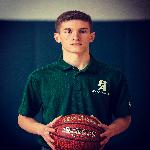 Brandon Byer
Great, simple drills to improve ball-handling especially with weak/off-hand.
Dec 8, 18 07:27 AM