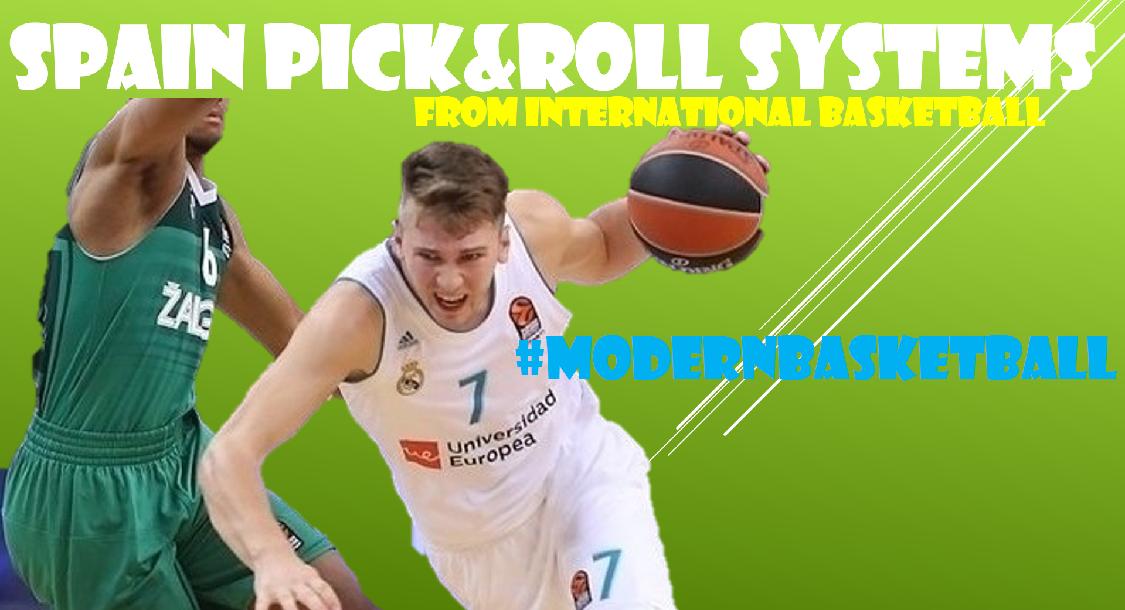 Description
This is video PlayBook of the best European "SPAIN" Pick&Roll Systems from European top teams and Naional teams. What is "SPAIN" (or "STACK") Pick&Roll action? It is a new variation of the Pick&Roll that has taken the NBA (and other basketball levels) by storm this year. The "Spain" Pick&Roll occurs when a screen is set for the ball handler, then a third player sets a screen on the player defending the man rolling to the rim. A normal Pick&Roll is used to create a two-on-one advantage — adding a third player essentially turns it into a three-on-two. System could be played in transition or as a set at all half-court areas (top or side). Could be played at empty or full side. Normaly we put our best ballhandler (mostly players at positions 1, 2 and 3) to play on the ball and our best shooter to be a back screener. "SPAIN" Pick&Roll can be implement in all level of basketball, from youth teams to top NBA teams.
Evolution of "SPAIN" Pick&Roll brings also an evolution of defense, so here You will find some adjustments to the systems also.
Why is it called "SPAIN" Pick&Roll still remains mystery...despite some "rumours" about Spain NT team used it first, but that is actually not the truth.
In the course you will find 70 different Systems out of different entries. There are different alignments considering who's ballhandler, who's the screener and who's back screener. On all videos there are highlighted points of emphasis edited with KlipDraw tools.
Lessons
The Coach
Luka Bassin is basketball coach from Slovenia / Europe, who worked in youth teams of Olimpija (2009&2010 Junior EuroLeague Final 8) and the most famous Slovenian High school - Gimnazija Bežigrad. Later he worked as Head coach in Slovenian Division 1 and 2. For 5 years (between 2013 - 2018) was Assistant coach of Olimpija, the most famous Slovenian team (EuroCup, FIBA CL). Also worked as an Assistant coach with Slovenia U20 (2005 - 2007) and B national team (2014 - 2016). 13 years of professional playing experience in Slovenia in Division's 1A, 1B, 2nd, 3rd and international "Korać Cup". 4th best scorer in Division 1B (1997-98). Dunking contest participant in Slovenian All-Star game (3rd in 1994-95, 4th in 1992-93). Won three Slovenian U18 championships as a player (1987-88, 1988-89, 1989-90) and one in U16 (1987-88). Yugoslavian U16 Champion in 1987-88. Graduate of University of Ljubljana, 1997, "Organization of modern European basketball clubs". Faculty of Sports, University of Ljubljana (1991-97)
This Course Includes
---
24 hours on-demand video
Streaming from mobile and TV
Lifetime access
Certificate of completion
100% money back guarantee
Course Info
---