Mouse Davis, the 'godfather' of the Run and Shoot offense says this about the Run and Shoot,
"You cannot stop what we do. We're always going to win."
and also…"Their 11 have a limited number of things they can do. Our 11 is unlimited."
But some think that the Run and Shoot is too difficult to run without a great passer.
Or that there are secrets only shared by coaches who know each other within the system.
So admittedly, I was someone like this.
Too scared to try a system for fear it won't work with my team and I would be embarrassed.
But also curious to learn why some teams and coaches swear by it and how they could get such incredible results!
Maybe you have a random collection of Run and Shoot notes, plays and videos from older online sources.
Maybe you don't have an inside friend who knows it and can teach it to you.
I knew many didn't.
So that's why I built it.
"Demystifying The Run And Shoot" is the course meant to restore the Run and Shoot to it's rightful place as the Greatest Pass Offense ever created.
In it, you will learn the Run and Shoot strategies that cut defenses like the Swiss Army Knife of offensive game plans.
We have broken down the Run and Shoot using multiple sources and in-depth research like no other playbook has ever done.
Imagine installing from day one a truly simple passing offense that doesn't need to find answers every week to new defensive schemes.
Learn how the Run and Shoot pass offense can be easily integrated into any offensive system.
Watch your day change from hours of film review to a quick and simple scout film session.
Now be excited to see what defenses are going to try to stop you.
Watch as your school and community buy into their new identity. Let scoring big and passing the ball become who you are.
Soon enough, you opponents only hope is to just try to slow it down.
Now your goals are much easier to meet and your practices just got a whole lot more fun.
The Run and Shoot offense is all it's cracked up to be. I guarantee that this course will teach you all the essentials you need to know.
If you don't love it and install it right away or find that there's something that can stop it, I'll give you your money back - at any time - no questions asked.
With an Ironclad Guarantee like that, it doesn't make sense to wait any longer for these secrets. So book this course now and let's go "Shooting".

Pro Style Spread Offense Helping Coaches Build Great Offenses Follow
Pro Style Spread Offense is founded by Jason Hahnstadt who has been studying the game of football as a coach since his playing days at Taylor University in 1999. His passion led him into a variety of coaching positions where he enjoyed learning new systems at multiple levels. Jason is as passionate about coaches education as he is about coaching the game of football.
As an author, Jason has also been published in the book "Flipped Learning: Gateway to Student Engagement".
Currently, Jason teaches Physical Education and is also the founder of The Pro Style Spread Offense Football System.
Want to grab a free offensive playbook? Go here to get a downloadable .pdf at
https://spreadfootballcoach.leadpages.co/free-playbook/
Football Coaching Experience:
Special Team Coordinator, Varsity, 2012 – 2013, New Trier High School, Winnetka, Illinois
Offensive Coordinator, Varsity, 2009 – 2011, North Shore Country Day School, Winnetka, Illinois
Defensive Coordinator, Varsity, 2007 – 2009, North Shore Country Day School, Winnetka, Illinois
Offensive/Defensive Line, Varsity, 2005, Muncie South Side High School, Muncie, Indiana
Assistant Football Coach, Wide Receivers, 2000 to 2004, Taylor University Football, Upland, Indiana (Under Head Coach Steve Wilt)
Assistant Football Coach, Wide Receivers, 1999 to 1999, Trinity International University, Deerfield, Illinois (Under Head Coach Andy Lambert)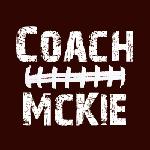 Ron McKie
Do you want to learn about the Run and Shoot but have no idea where to start? Want to know how to teach your players the ways of reading defensive so they are always open? Do you want to call a play and KNOW your players will be open because of the way they can adjust to what the defense is doing? Then this is the video course for you. Coach has done an AMAZING JOB breaking down the Run and Shoot into bite sized portions, so you can UNDERSTAND and IMPLEMENT the Run and Shoot.
Oct 24, 18 10:35 AM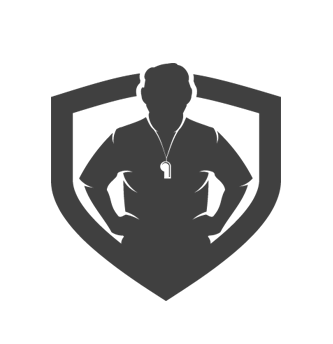 butlerr7
Jason keeps up with his trend in successful videos and breakdown in this Run and Shoot series. I've used many of Jason's breakdowns and hints with my team and it has been a great success. As a coach, I like the print card that Jason offers in PDF format with an excellent summary to help easily install during a practice session. I like the attention to detail that he provides with the breakdown of all the plays against different coverages over the top. He combines those well with clear game footage that shows the plays in action. Jason offers a pre-snap breakdown of what the QB would be experiencing at the start of the play as well as the progression reads that are numbered in each of the plays. I've used a similar route tree to "Smash" but after watching these videos I think my players have been running them too shallow, therefore not being as effective as I had hoped. I'm also looking forward to adding the "Smash Switch" routes on the backside of the play at the beginning of next season to add a great tweak to an already successful play call. I look forward to Jason's next video and thorough analysis.
Oct 28, 18 07:43 AM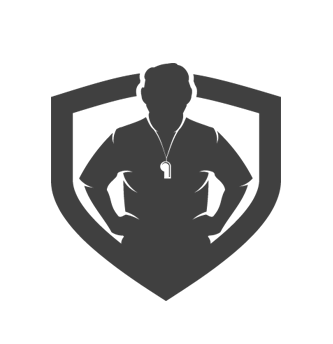 Todd Ryan
Great 3x1 formation passing concepts to add into the run and shoot run game.
Nov 19, 18 12:36 PM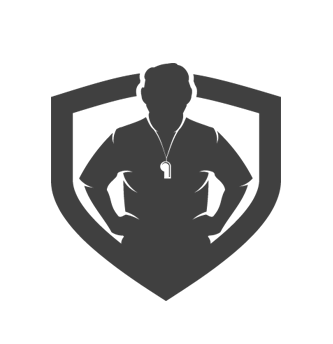 Clarence Smalling Jr.
Taught me a lot about the run and shoot. I was definitely demystified and learned things I never knew. Thank you!!!
Mar 6, 19 10:46 AM