No one knows defensive tackle like Tommie Harris! This football coaching crash-course will teach you how to dominate the field with tackling fundamentals and tips by NFL pro Tommie Harris.

Tommie Harris Former NFL Defensive Tackle for San Diego Chargers Follow
Tommie Harris is a former NFL defensive tackle for The Chicago Bears and San Diego Chargers. He played college football for the University of Oklahoma, and was recognized as a consensus All-American twice. The Chicago Bears chose him in the first round of the 2004 NFL Draft, and he also played professionally for the San Diego Chargers. He is a three-time Pro Bowl selection.
Mike Hein
Thought it was very helpful I teach like this but has a better understanding thank you
Oct 27, 17 05:25 PM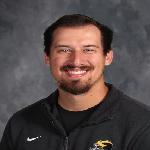 Garrett Youngren
I took some coaching points away from this presentation that I will share with my DL coach and will incorporate this fall! Solid breakdown of some basic fundamentals.
Mar 13, 19 04:32 AM