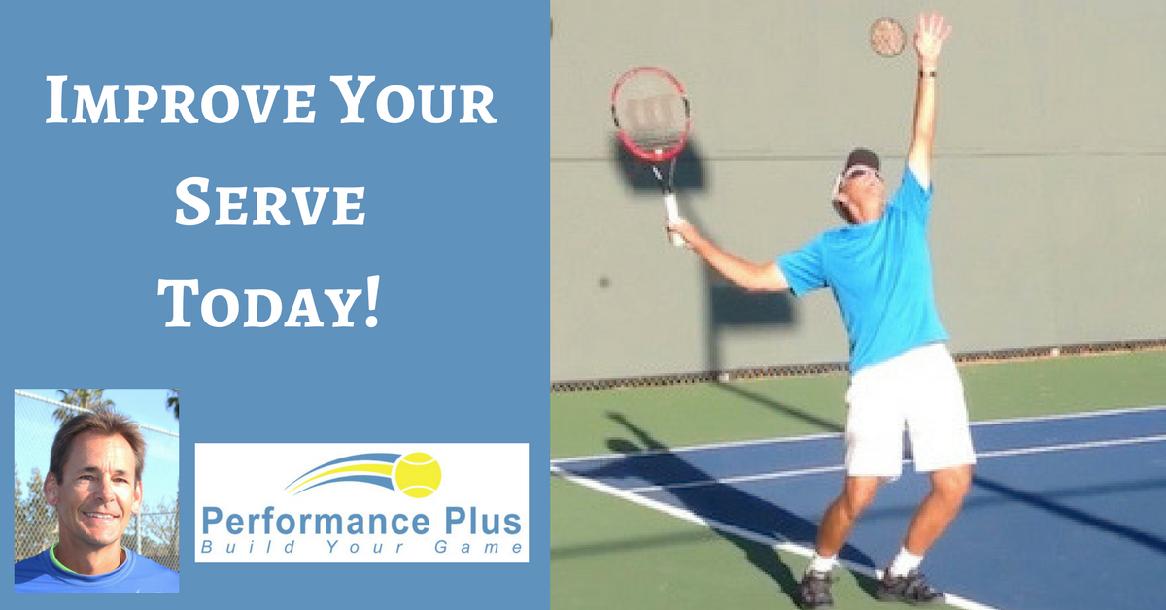 Description
Start building your professional serve today with our exclusive training system! 18 detailed video lessons guide you step-by-step to develop a professional quality serve! Featuring dozens of lessons, drills and concepts unlike any other program! Each lesson features practice drills and exercises to properly develop each essential component of the serve! And So Much More...
Dozens of concepts and principles never shown before in any on-line serve program, and a Personal Development Planner to guide you and chart your progress.
Includes guidelines and recommendations to achieve your maximize results from the Serve Foundation Program.
My Personal Money Back Guaranty! I guaranty you will learn at least 20 new ideas, skills & details that you won't find anywhere else...or your money back!
Course Reviews and Testimonials from my Students:

Alexandra - Portugal
"You have found the perfect blueprint to achieve an optimal serve. Congratulations on finding the essential steps to build a sound serve. It's incredible that all of your videos provide cues that I have heard for the first time, and when I saw your first video on tennis player and you mentioned that you would be treating the serve like never before, I thought, ok, let me see what is this all about… and you did it!
Thank you for providing the best serve course ever. Name one serve course that is offered online and I have it!"
Will – at Wimbledon 2017
"I was fortunate enough to speak to Roger (Federer) after his practice today. I asked him about the keys to his serve. It was amazing. I think Roger must have watched video 11 from your serve foundation course."
Raul – Tennessee
"Hi John. I loved the serve program . All videos were insightful . I am sure my serve will improve . Thanks for coming up with this new information!"
John Carrizosa - USPTA Teaching Professional:
"I just watched the first 5 segments, and they are gold!!! I've been teaching for 30 years and I love to learn and check out a lot of info online. Just watching the beginning of your course I'm like Wow!!! It's clear, concise, and so easy to apply for students...can't wait to watch the rest."
"I finally was able to view the rest of your serve foundation program. As a coach, I've bought products from a few coaches online and picked up some different ideas and tips. I feel like if I had seen your program first, I would have been satisfied with that. You have an excellent progression and your phrases and wording really bring out the points. I love learning and teaching and seeing my students get that "lightbulb moment ", you've definitely helped me increase those moments with your course!"
Charlie:
"Just spent a couple of hours going through your videos, a really good solid foundation. You're spot on, and it's probably the best explanation on the serve that I've ever heard."
Paul:
"Wonderful serve course. Can hardly wait for the advanced techqniues course. I have learned a great deal from your course."
Jon:
I've been playing tennis since I was 5 - I was serious in my youth, recreational from 20 to 35, and serious again from 35 to now (48). I've had a lot of experience with personal and online coaching (plus books) and I want to say that you are the best coach I've found so far. That serve series has some things that I've never heard before (or never heard explained in the right way) and I'm a bit blown away! I initially thought you misspoke when you were speaking on relaxation - you were talking about a movement happening by itself and I thought, that can't be true- but I tried it and - wow, the sound. I'm now 100% convinced. All that effort I was putting into my serve - the wasted years."
Lessons
The Coach
Playing, competing and coaching tennis professionally for over 35 years.
Former Collegiate Competitor at Div. 1 level
Former Director of Tennis at the Legendary John Wayne Tennis Club
District President of the USPTA – Orange County District
Thirty-five years of teaching & coaching tennis to all ages, from beginners through high-performance players
Twelve years experience in all phases of management, marketing, instructional and activity programs at 3 tennis clubs and 2 tennis resorts
Four years of inter-collegiate competition in both singles and doubles
Competed in 5.5 and open level tournaments through Southern California, in both singles and doubles, from 1978-2000
Visit my websites for more information:
USPTA Personal Website
Performance Plus Tennis

Tennis has been my passion for so many years… I have truly been blessed with many great opportunities, made many wonderful friends, and have enjoyed growing the game by helping hundreds of students develop lifelong skills. I am pleased to expand my program online, and hope you will benefit from my serve foundation course! Kindly, John Craig
This Course Includes
---
Lifetime access
Certificate of completion
100% money back guarantee
Course Info
---
| | |
| --- | --- |
| Rating: | (0) |
| Caterory: | Tennis/Serving |
| Duration: | |