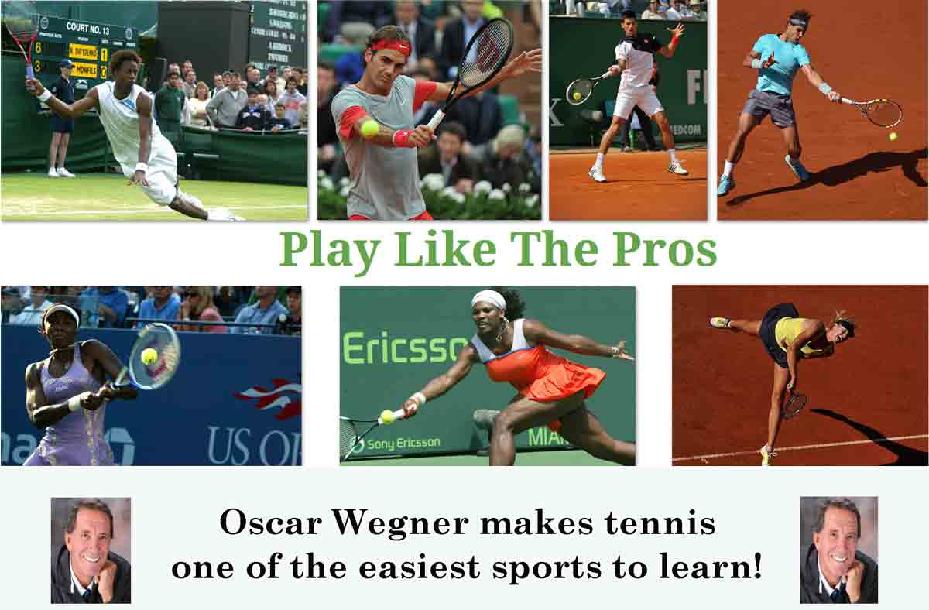 Description
NOTE: FOR BUNDLE DISCOUNT ON ALL MTM-U COURSES CLICK HERE
E-Book - Revolutionary Modern Tennis Methodology!
Tennis is easy to learn, to play, to teach and to enjoy. The shocking truth is that tennis has been made difficult. So ingrained is the false data accepted as truth for more than a century that it has affected, to this day, coaches, players, commentators, sports writers, even pros.
Something fateful happened to tennis in the birth of the 1900s. Tennis singles and doubles champions the Doherty brothers wrote a book in 1903 entitled On Lawn Tennis; in 1904 sports writer and tennis player P. A. Vaile wrote Modern Tennis and later (1923) The Strokes and Science of Lawn Tennis; then from 1904 to 1926 player Jahial "John" Parmly Paret published Lawn Tennis: Its Past, Present, and Future , Methods and Players of Modern Lawn Tennis and Mechanics of the Game of Lawn Tennis. These books had a mixture of data on tennis teaching techniques that contained wisdom as well as misconceptions and influenced tennis instruction for generations to come.
Even some of the greatest players of all time fell for these misconceptions and wrote book after book that did not reflect the way they played themselves. And this saga continues, perhaps somewhat modified, through present time.
What changed in the 1990's in Europe, Asia and South America, shown by a plethora of new stars thereof? Simply, Oscar Wegner's 1989 and 1992 books, widely accepted in those continents, and Oscar's 1997, 1998, 1999 ESPN International tips across more than 150 countries, with billions of impressions, shattered those misconceptions and created a new generation of coaches and youth who rose to their personal best.
What happened in the USA? Tennis Magazine derided Oscar's 1989 book. Their editorial staff called it simplistic, ineffective and unrealistic, forewarning their readers without even trying the techniques. The coaches association's educational staff shunned it as well, ridiculing it, misleading their 30,000 plus members and the public those coaches served. Why? Their educational resources and know-how would have been shown to be faulty and their reputation compromised.
This long-time misrepresentation in the USA has had a negative impact on both the business of tennis as well as competitive performance toward national excellence. It perpetuated an atmosphere of strain on coaches and their players, imposing excessive effort and force in both teaching and playing techniques, including pain and injury to elbows, shoulders, lower backs and knees. The opposite, naturality and simplicity, was shunned.
This book will help coaches and players realize that tennis is easy and will serve the public seeking guidance in being introduced to a wonderful sport by helping them improve to good levels of personal competence with minimum stress.
Play REAL Modern Tennis. Try these lessons and you'll be the judge.
Lessons
The Coach
Oscar published his first book, "Tennis In Two Hours" in 1989, based on proven facts, which immediately became popular with coaches in Eastern Europe, from Moscow to Belgrade. His innovative teachings received further exposure for four years on The New Tennis Magazine TV Show in the early 1990's, leading Richard Williams to test these tenets with his daughters, future world champions Venus and Serena. Meanwhile, Brazilian Gustavo Kuerten, whom Oscar had started with these techniques as a five-year-old and coached him until he was 14, went on to become world champion in the year 2000 and three-time French Open winner. From 1997 through 1999 ESPN International promoted Oscar's 40 revolutionary "Play Like The Pros" tips in English and Spanish for 28 months to their entire overseas network of over 150 countries at the tune of over 10 billion impressions, leading to more successes around the world. Furthermore, Oscar's far-reaching technical commentary on ESPN Latin America for six years charted a new course for tennis in that continent. Continuing into the 21st Century his effort to spread his message to coaches and players around the globe, Oscar has produced the "Tennis Into The Future" series of instructional DVDs, which reflect not only the best techniques of today's top professionals, but suggests also the direction that tennis instruction should advance towards in the coming decades. Oscar played on the international tennis circuit from 1963-67, competing with tennis legends such as Emerson, Stolle, Roche, Newcombe, Drysdale and Mulligan, to name a few. He also practiced with a resurgent Pancho Gonzales for one year and worked under former world champion Pancho Segura at the Beverly Hills Tennis Club in the late 1960's. Oscar's interest in tennis from an early age in his native Argentina together with a background in engineering and his keen observation while competing among the greatest names in tennis prepared him to formulate a method of teaching tennis that had never before been utilized. Revolutionary when it first appeared on the international tennis scene, it remains to this day an evolutionary method, making tennis easy to coach at every level of the game.
This Course Includes
---
Lifetime access
Certificate of completion
100% money back guarantee
Course Info
---
| | |
| --- | --- |
| Rating: | (11) |
| Caterory: | Tennis/Coaching Tennis |
| Bookings: | 758 |
| Duration: | |