Turn Your Forehand Into A Weapon: Effortless Tennis Forehand Blueprint
by Jan Metelka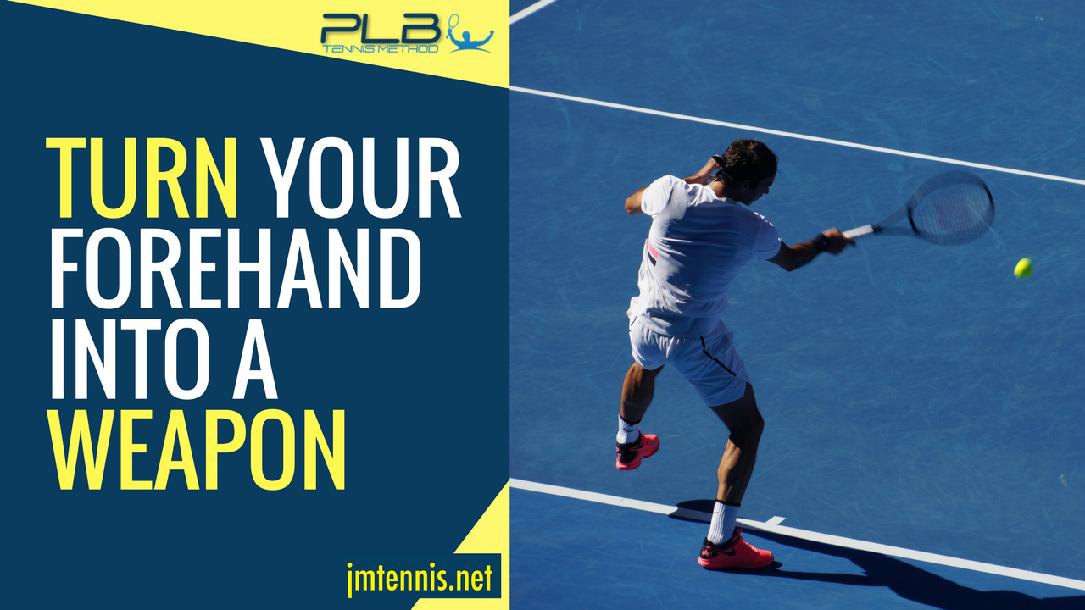 Description
Learn & Apply Crucial Forehand Biomechanics Used By Tennis Pros & Start Winning Your Matches With Your New Effortless Forehand Weapon
Here's a break-down of the full contents of this tennis training course.
You will learn correct biomechanics and effortless weight transfer
With my unique PLB tennis method, I will show you how to move better, you will get early into a right position and you will be able to take the ball super early
You will be shown how to apply what tennis pros do so well and what can work for you too
You will understand the right timing of each movement of your body prior to the contact point
I will demonstrate you how to correctly use the power from your legs and the body rotation
I will go with you step by step on what needs to be done to get more effortless power into your forehand
You will learn ideal positioning for hitting attacking forehands
You will learn the importance of wrist and racket head speed
I will show you and teach you specific tennis drills and exercises you can apply right now to start improving your forehand
You will get specific fitness exercises which will help you to be able to apply all that tennis pros do
You will learn the importance of tennis fitness and I will show you some great fitness drills that always work for me and my players
You will get inspired to reach a new highs in your game and you will want to learn more and more
I will show you what to start applying into your game next time you are on the court
You will also get "4 Weeks Tennis Training Plan" with step by step guidance in order to take action and really improve
This course teaches you everything you need to know in order to turn your forehand into a weapon and start dominating in your tennis matches. In first 6 modules you will learn all about biomechanics and my PLB tennis method, which so far helped over 600+ club tennis players all over the world to transform their tennis game. You will learn about correct positioning for attacking forehand, the power from legs and body rotation, how to stand correctly on the court and all about balance, timing etc..

I will explain and demonstrate you all about how to attack deep & short balls with full control, how to apply weight transfer and relaxed arm into your game, you will learn about importance of wrist and how to deal with higher bouncing balls. I will also show you specific exercises on how to improve speed of your arm and racket speed, which you can start doing next time you are on the court and what to start applying into your game right now.
You will learn fitness exercises which are great for your forehand, and all of these exercises you can start doing on your own without need for a gym. After applying these particular tennis fitness drills, you will be able to play with more energy and you will have more strength in order to have bigger, effortless & more powerful forehands.
Tennis mid set is crucial for any tennis players, so I talk about the approach and how to start thinking next time you are training in order to really improve. At the end of the course we will go through the most important parts of this tennis training course and what to start focusing on right now plus I will give you "4 Weeks Tennis Training Plan" with step by step guide to take action, enhance your training and to help you gain your massive forehand even faster.
What Some Of Our 1000+ Students Say:
"Very useful. I practice tennis regularly with a teacher and have integrated Metelka's lessons with my training very effectively". - Simone Bedetti
"Really informative and taught me things I never knew, and they work!" - Steven Bis
"Excellent explanation on technique with clear examples . thanks BB" Bernard Borenstein
"Jan gives great instruction .I never understood the transfer of body weight until I heard this video!" - Greg Fihn
"My forehand was never really a weapon, I lacked in power and I could not win the points with it. Then I found Jan's "Forehand Into A Weapon"tennis training and I gave it a go. Thanks god I did it, I now have much more effortless power in my stroke and what is more important is that Jan not only shows you how, but he gives you specific drills and a step by step "training plan" to get where you want to get to! Ultimately If you follow and do all that Jan says, it just works! I just beat the guy I have never beaten before and only thanks to my forehand which I can rely on now like never before. Thanks Jan, highly recommending to all club tennis players!" Mike H, Florida
"I was a medium to advanced level club tennis player who wanted to win more matches but I never had the answers. I tried it all, free youtube videos, private sessions and hitting with pros but at the end I was just confused. I came across JM Tennis Training Site as I got it recommended from my club friend. The "Turn Your Forehand Into A Weapon" package had all answers for me. I finally realised in which areas of my game I needed to improve and not only this, as Jan clearly explains & shows you exactly what you need to start doing in order to accomplish your goal and more.. It had made me a better player in about 2 months time as I don't have much free time to train, but even training once-twice a week and following Jan's advices and training program you will start feeling massive difference in your game. What is the best, that you get so much information for less than a cost of private session here in UK. Huge value delivered at fracture of cost! Thank you Jan!" Andy McCall, London, UK
Do You Want To Learn & Apply Effortless Biomechanics Used By Tennis Pros And Be Able To Hit Bigger But More Effortless Forehand Winners?
Lessons
The Coach
Jan Metelka
USPTR Pro Performance Tennis Coach & founder of PLB Tennis Method®️
Played on the ITF/ATP Circuit
Over 12 years coaching experience
Coached over 600+ club tennis players on court or online
Worked with complete beginners to ATP and WTA ranked players
Successfully raised players from club level to top 5 Nationally
PTR Master Level 2 Senior
Performance Coach
Former Head Coach at Jonathan Markson Tennis UK
Head Coach to UCL London Mens Tennis Team
Winner of BUSA Tennis League with London Metropolitan Team 4 Years In a Row
RPT & ITF National Professional
Travelling Sparing Partner to ATP Pros
Assistant to Stefan Ortega at Sanchez Casal Barcelona Tennis Academy
Tennis Pro at WimX Academy London, Pro Tennis Orpington, LTC Wigmore, TC Lichterfelde Berlin etc..
Competed on top national leagues in Germany, France, UK, Spain and Czech republic
This Course Includes
---
Lifetime access
Certificate of completion
100% money back guarantee
Course Info
---
| | |
| --- | --- |
| Rating: | (0) |
| Caterory: | Tennis/Stroke Instruction |
| Duration: | |