In partnership with Dumcoach.com we are hosting a series of Youth Football Clinics with a panel of Coaches we believe are some of the best in the country. Topics: Installing Tempo at all Levels - Mike Rowe, Simple Passing Concepts - Bruce Eien, Turnovers by Design - Dave Potter, Managing the Parents - Clint Schumacher, Formational Designation - Tito Correa, Non-Contact Drills for the Offseason - Keith Magee.
Clinic #1
Clinic #2
Clinic #3
Clinic #4
Clinic #5
Clinic #6

Coaches Clinic Championships are Won in the Offseason Follow
The Dumcoach.com Forum is designed to help everyone get better at coaching youth football. Information about Offense, Defense, Special Teams, football drills, practice planning, game film, dealing with parents, building your Staff, football clinics or camps and how to run a Youth Football League. Youth football playbooks include Clark Wilkin's Wing T, 46 Defense, different Double Wing systems, Dave Cisar's Single Wing, some I Formation , Power T, Air Raid, Run and Shoot, plenty of Pistol Formations, Split Back Veer, Wishbone, and the East Coast Offense. Defensively, JJ Lawson's 3-3, to the 3-5-3, to the 4-2-5, and Paul Marsten's 4-4, plus the popular 5-3, Jack Gregory's 6-3, some Gap 8, 10-1. Discuss and learn about man coverage or zone coverage, zone blocking or gap blocking, Heads Up tackling...etc. The idea for Coaches-Clinic.com was born in late 2012 when Coach Rob Rhodes faced with a long football off-season became tired of the lack of quality clinic material for Youth Football Coaches. In 2013 Coaches-Clinic.com was launched with a primary focus on Youth Football when Coach Rob conducted the first clinic – Flipping with the Unbalanced Single Wing. In that clinic 18 youth football coaches attended representing 15 different states. Since that time Coaches-Clinic.com has hosted 70+ clinics covering multiple offensive and defensive systems, as well as sessions focused on position play and improving practice and game day management. The coaches who provide the online clinics are seen as some of the best youth football coaches in the nation.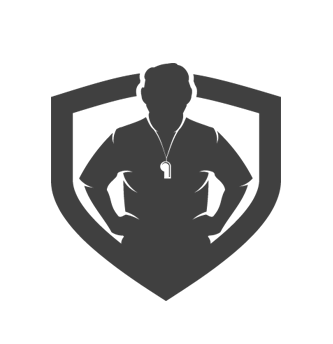 Xgozout
Thank you Rob and Coaches-clinic.com! The 2017 Dumcoach clinic was so good, I went back and watched it a second time! The content on Coaches-clinic.com has taken me beyond the X's and O's, made me a better coach & leader and has enabled me to serve my players and organization more effectively!
Mar 20, 18 05:26 PM