HIGH and TIGHT SYSTEM: HIGHandTIGHT Certification Course1- #NOmoreFUMBLES Teaching and Training Ball Security Fundamentals like never before -GUARANTEED.
by CoachTom Creguer (Cray-jur)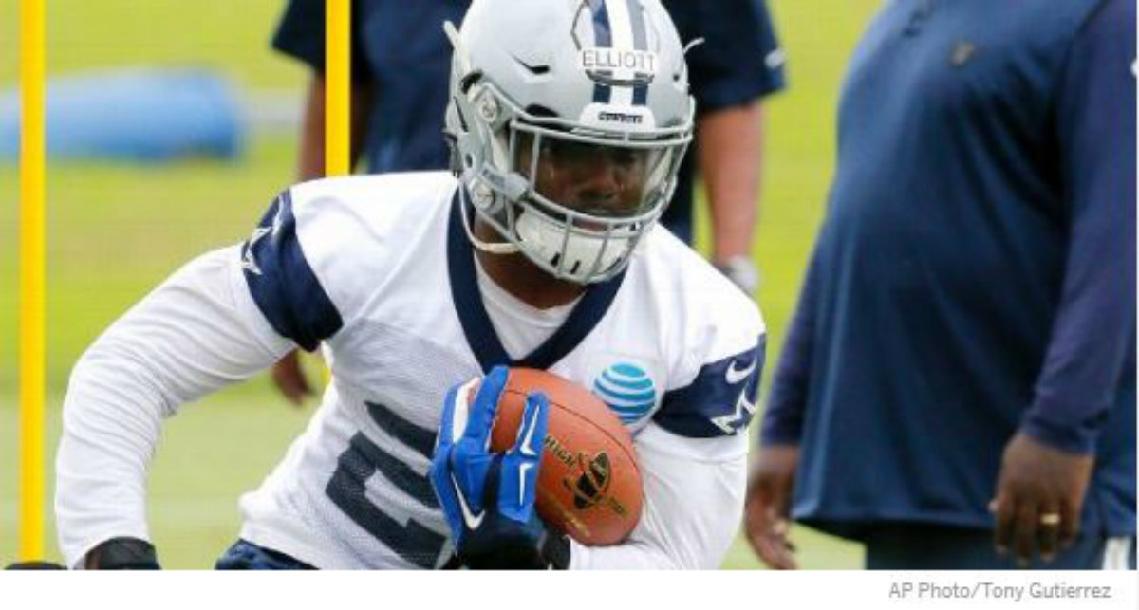 Description
The HIGH and TIGHT SYSTEM/CERTIFICATION has but one objective: "NEVER FUMBLE AGAIN".
This course will take lay the strong foundation from the basic of what a perfect carry should look like to a understanding from a physics standpoint of why fumbles occur to what we see currently from our players along with the steps to correct and improve in between.
We will test comprehension of the fundamentals and move on to examples of ways to create habits that win games.
Our goal is to elevate you to the "BALL SECURITY GURU" so that you will be able to make a positive impact on your program for years to come. #NOmoreFUMBLES will be what you and your program are about with specific points of emphasis to address, correct and then ultimately praise.
You provide the open mind, the clear eye and we'll change the way you see the ball being carryied from this course forward. Your teams will improve because you will HEAR THEM GETTING BETTER each day!
After investing in this course and passing, you will receive your FULL investment returned AS A REBATE (EMAIL customer service for CODE with copy of CERTIFICATION) on the most innovative teaching and training device that the NFL and DI programs are using to teach ball security.
Lessons
The Coach
As a former Co-Captain of a Division I Conference Championship program with bowl game experience I can say first hand that we emphasized ball security like it was more important than life. We ran the ball nearly 80% of the time and when we controlled the ball, we controlled the game. When we put the ball on the ground, and we did it a few times, it cost us games.
Upon entering the Coaching ranks at a Division II institution, ball security took on an entirely different point of view. I served as AFCA Committee Chairman for DII Assistants and our discussions at the convention about our season were pretty similar. IF we fumbled the ball in our Conference, it usually meant that we would be on the short end of the game. The margin for error was SO SMALL in our conference that ONE FUMBLE or turnover literally meant the difference between winning and losing. We were blessed to coach 3 Conference Championship Teams and make 4 NCAA Playoff runs in 8 seasons with each playoff season ending in a game decided by the turnover margin. Fumbles or the lack of them changed our season every year.
Returning to the High School game as a Head Coach for a short period solidified the realization that we were emphasizing ball security and doing drills each day for 10 minutes that placed a premium on the importance, but did we truly teach our players to carry the ball HIGHandTIGHT? During a year when we returned all of our impact players and our entire line of scrimmage on both sides of the ball we were poised to make a playoff run. That team finished 1-8 and lost 7 games in the second half in which they held the lead. You can only imagined what was the deciding factor in those 7 loses, yes, fumbles.
We literally fumbled our season away and these were the same kids that had drilled each week, every day for 10 minute period and emphasized take away, protecting the ball, etc. We even graded our players on how they attacked the ball as the second or third person the tackle and graded our running backs on how the carried the ball when running.
What our grading and film didn't show us was "pressure" and "awareness" of the ball at all times. We identified that even though they "looked" like the ball was in their possession, obviously it wasn't. We identified habits and tendencies where our athletes would have the ball slightly away from their body because that is how "they have always done it". We learned a ton about technique and tendency.
It a combination of those experiences that ignited the learning and has brought us to this point today. Each year we get a new crop of players that come through and we need to teach and retrain them based upon their own personal habits. The beginning of change must first be met with the awareness of we are trying to accomplish. #NOmoreFUMBLES
Our experience for this course will tap into the expertise of NFL Hall of Famers, NFL Coaches, College and High School Coaches, Psychologists, Leather-craftsmen, Product engineers, designers, and countless more that have gone into outlining how we eliminate a fumble. Imagine yourself driving from the NFL HALL OF FAME in Canton OH to a leather facility in MI to a Sensors Expert in IL while traveling from city to city and testing with NFL players in facilities such as the REDSKINS, RAVENS or COWBOYS. The whole time you are contacting experts in the field of human nature and habit to ensure you are learning everything you need to know to help others.
This information will help your program decrease fumbles and change the outcome of your season. When you implement the program we know at the very least if we impact just one game, then the sacrifice to accomplish it will have paid off. Currently, we can say for fact that it has and it will continue to make a positive impact. We call it GO M.A.D. (GO Make A Difference) and every program that has implemented these techniques and continuously taught HIGHandTIGHT with this tool has responded with great testimonial on how it has helped their program decrease fumbles.
We simply ask that you complete the course, implement the techniques, utilize the balls, and hear the difference daily to see the results in the game. I guarantee this!
This Course Includes
---
24 hours on-demand video
Streaming from mobile and TV
Full lifetime access
Certificate of completion
100% money back guarantee
Course Info
---
| | |
| --- | --- |
| Rating: | (0) |
| Caterory: | Football/Fundamentals |
| Duration: | |
| Videos: | 9 |