This High School Training Manual has been expanded to include training methods specifically designed to enhance the development of speed capabilities in the maturing athlete to the highest extent. This does not mean elite level runners will not benefit from the program, exercises, and/or progressions laid out in this manual as the methods implemented throughout it are extremely advanced. This speed manual has been created to take every coach step-by-step through an 18 week progressive program, from warm-up to ankle rocker drills, to specific speed training and agility, and finally a lifting progression, which will all be covered in great detail and must occur in order for maximal performance to be achieved. This manual ultimately leads to dramatic increases in speed for any athlete truly implementing the progressions laid out in the pages to follow.

Cal Dietz Strength and Human Performance Coach, Sport Science Consultant Follow
Cal Dietz has been an Olympic Sports Strength and Conditioning coach for numerous sports at the University of Minnesota since 2000. During his tenure, Dietz has trained athletes that have achieved 540+ All-American honors, 10 NCAA Team National Champions, Teams that have won 34 Big Ten/WCHA championships teams, 29 Big Ten/WCHA Conference tournaments, 22 NCAA Final Four appearances, He has consulted with Olympic and World Champions in various sports and professional athletes in the NHL, NFL, NBA, MLB, MMA and Professional Boxing.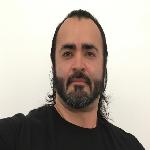 Jarlem Nascimento Junior
After studying all the books, you see the ''MATRIX''. Great book! Jarlem Personal trainer from Brazil
Jan 8, 18 07:38 AM