Softball: Everything.

Chapter 1:
First Crucial Steps of the Swing

Lisa Rizzo Challenge U. Softball™ Follow
MISSION STATEMENT:
Challenge U. Softball™ is not your average training facility. Our elite private training area is far from a "factory-style" facility. The Challenge U. training grounds hold a max of seven private session students throughout the facility within one hour of training. Challenge U. Softball™ encompasses what a private lesson should consist of: full dedication, 100% focus, personalized lesson plans, multiple drills, and self-confidence talk throughout. Challenge U. Softball™ has established the Challenge U. Softball Circuit Training Methodology™ which is our signature softball drill progression breakdown to create top-notch softball athletes.

HISTORY:
Challenge U. Softball™ formerly known as Diamond Academy Elite Softball Training opened in Westwood NJ in July 2011 with owner Coach Lisa. Prior to the doors opening at Challenge U., Coach Lisa founded Mobile Softball Training since 2007. M.S.T was an outdoor based softball training company in which M.S.T trainers would travel throughout northern/central NJ to train softball athletes on their home turf defensively and offensively. After its 4th year in business, the dirt became turf when the doors of Challenge U. Softball™ were opened.

PRESENT:
Although Mobile Softball Training was a great success in training softball athletes; Challenge U. Softball™ has taken instruction to the next level. Challenge U. is the largest softball only training facility in New Jersey. All trainers at Challenge U. Softball™ are former softball stars and/or coaches which separates Challenge U. from the rest.

FUTURE:
Our goal at Challenge U. Softball™ is to train females across the tri-state area mentally and physically. Our true pride at C.U. is watching our athlete get more consistent in the game AND feeling more confident within herself as a young adult. When people talk about sports, they usually mention the physical aspects of softball such as, hitting, arm-strength, and power. Although, the physical game is important, the mental game will take the player to the next level. We strive to achieve a high level of skill AND mental toughness in EVERY Challenge U. athlete. The future for Challenge U. Softball™ is a force to be reckoned with.

Challenge U. Softball™ trainers pick apart each muscle of the swing, throw, pitch, and catch and work muscle by muscle to instill solid muscle memory. Each lesson consists of at least 8 plus muscle memory drills, pushing the athlete to surpass what she thinks she is capable of. Our main focus throughout the Academy is SELF-CONFIDENCE! WHEN YOU WALK IN THE DOORS, BE READY FOR US TO CHALLENGE U.

Hall of Famer, Yogi Berra once said "Baseball is ninety percent mental and the other half is physical," and Phillies Manager Charlie Manuel states that, "succeeding in baseball is 90 percent mental." Mental training helps athletes reach their peak level of performance.

IN THE PRESS:
Speaker at the Longest Running Coaches Convention in the Country:Be The Best. Alongside USA Softball, University of Tenn., Florida Gators, University of Alabama, and Many More. 1st Softball Facility in the Country to Ever Present.
NJBIZ Newspaper Leaderboard Section
The Bergen Record
Official Partner of The National Scouting Report
The Virtual Softball Coach for Coach Tube Worldwide
Coaches Insider Newsletter Main Feature Along ASU, LSU, and More.
Sign A Coach Forum
Bergen Newspaper
All Sports Lessons Online Forum
Community Life Newspaper
Pascack Press
NorthJersey Online News Forum
Youtube "ChallengeUSoftball1″ Sensation with over 500K views and over 2,000 subscribers
Evaluator for NCAA Skills Videos
Featured on NCSA (National College Scouting Association)
"Who are you: Life Lessons in Sports Radio"
Two Challenge U. Softball Athletes have appeared on the 2012 and 2013 ESPN Softball Games as well!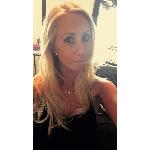 PantherPride
What a solid course. Can't believe this one's free! Love how she explains what NOT to do. Form is everything:)
Aug 20, 2015 04:58:42 PM