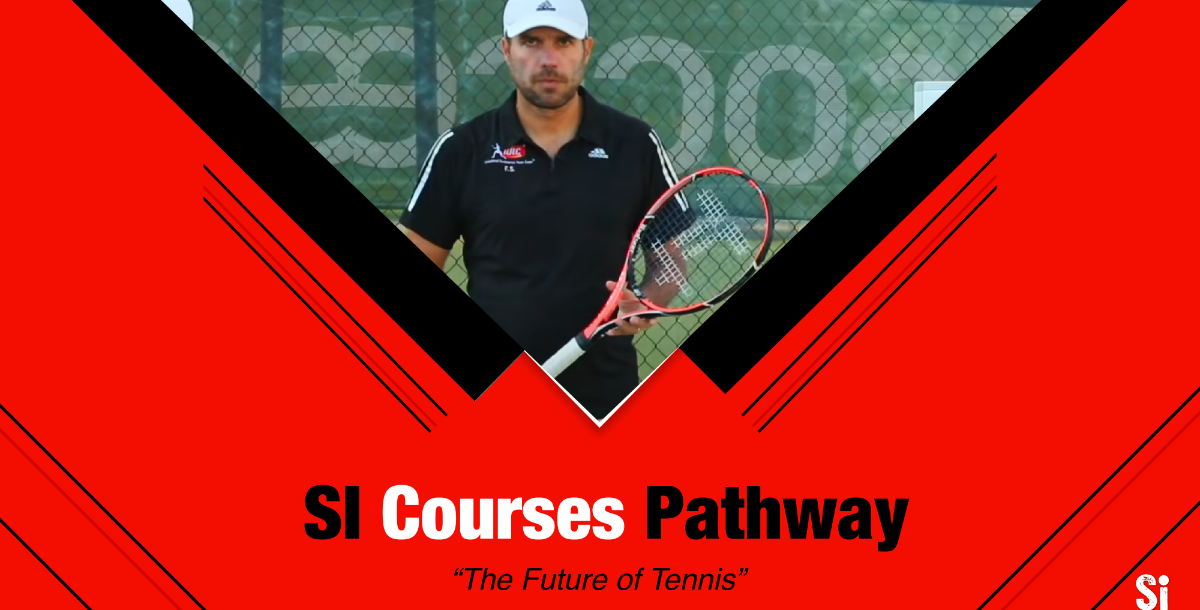 Description
Innovation is everything.
Tennis innovation means to bring to our sport through new technologies applied, human being developments, educational platforms, new organization´s formats and structures which challenges actual processes, improvements in team-work, leadership, management, promotional strategies, systems to create growth, communication processes, advertising, participation programs, creativity systems to be applied and much more, doing them systematically creating a continuous process into your own organization at any level.
The international Tennis Leader Fernando Segal talks extensively about all principles, concepts, key factors to be integrated in that search of more growth in international tennis. He remarks which challenges and opportunities we are facing to develop a better and stronger tennis for the future.
With his vision and thoughts about that, Fernando is showing us his well-known vision and thoughts about tennis development, commenting how tennis need to keep building more effectiveness and efficacy in how is behaving like an industry. Firstly, recognizing itself like one leading sport industry, then, adjusting organization culture, leadership actions, communication concepts and strategical actions to jump forward looking to have a great future for our sport.
On this course you will learn about key aspects tennis development which are fundamentals to be aware and create solutions in the day-by day processes like:
Bring sustainability over every day tennis processes on each level organizations.

Advertise tennis like sport systematically.

Create a Tennis Player ID (Fernando´s Idea presented in many organizations)

Celebrate the Tennis Innovation Day

Create a continuous stimulus to bring innovation to tennis.

Develop strategies to resolve in better ways participation, promotion, coaching challenges.

To generate a solid tennis development pathway for tennis nations.

Much more.
Why innovation is important comes from the past. It is the story of the origin of tennis with its founder Major Walter Clopton Wingfield, who in 1873 created tennis. This is a statement of who we are as a sport. It is the sum of our values, beliefs and principles applied in actions.
Here, Fernando describes the world of tennis that we hope to build towards a better and more attractive future. In that he is committed to fulfilling his part in building it.
Tennis has a great future with your participation, integration to this type of ideas and constant promotion and dissemination why is important Tennis like sport.
Lessons
The Coach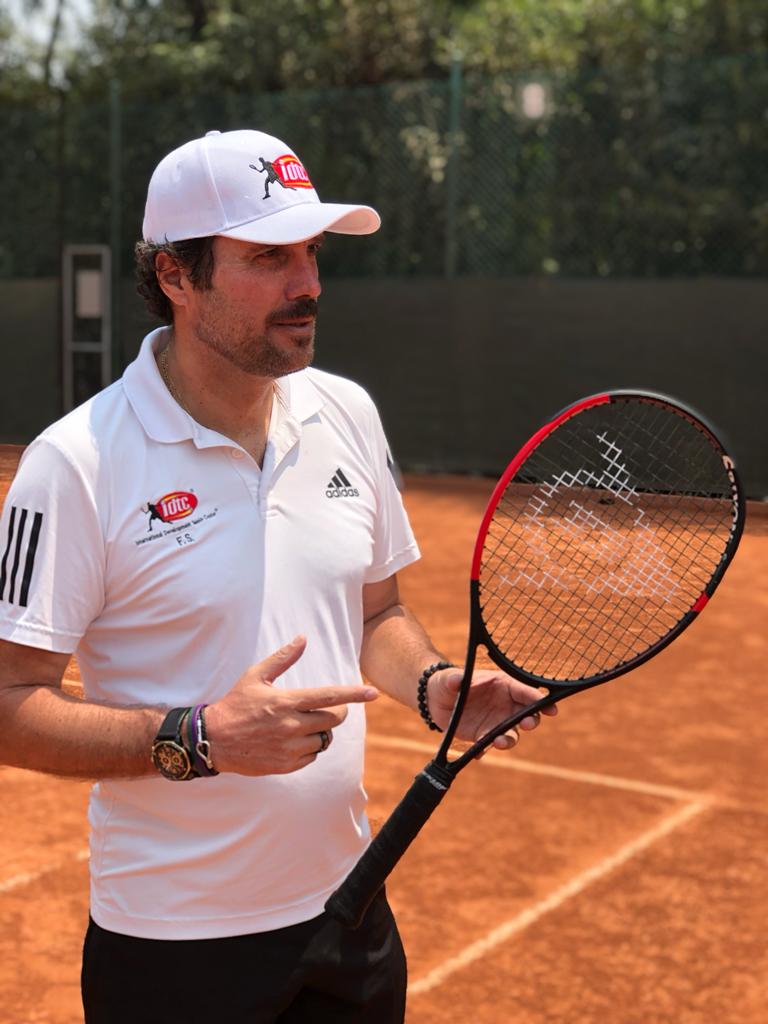 Fernando Segal
International Tennis Leader worldwide recognized for to be specialized in Tennis Development Projects for players, coaches' teams, international and regional organizations and company, as for National Tennis Federations.
Fernando is focused in create growth in Tennis in systematic and structured programs, actions and technical materials for coaches, management staff, academies, and organizations.
Fernando is driven by purposes of help to transform lives through Tennis and to create growth in our sport.
With more than 44 years of professional career. He is a tennis development expert recognized worldwide for his successful results and philosophical concepts through actions like:
Founder of the "SEGAL INSTITUTE" first LAB full focused in Tennis Development, designing strategic tennis project whichproduce transformations with many international clients.
He is the author of 11 published books on different tennis topics, like: TENNIS, Concept 6/90, How to grow Tennis, To Sell Tennis, SAF 1, SAF 2, and many others.
Has presented as main speakers his concepts, experiences and theories at various ITF world conferences, national tennis congresses and courses in more than 45 countries.
He directed and developed the ITF Worldwide Coaches Conference in Cancun in 2013 which is the biggest tennis conference on ITF records with 924 participant from all over the world
He has been a member several times of International Tennis Federation (ITF) Committees (Coaches committee, Marketing the Game Committee, WCC Team) and other International Committees that he is part of such as GPTCA, IMSCA, STMS, SSIH, Sports Alliance and others.

More than 6000 tennis coaches are using his theories around the world. He will publish his 12th book in 2022 coming soon.

Additionally, he has worked with National Tennis Federations and tennis organizations as National Tennis Director and Chief Development Consultant: Argentina, Brazil, Australia, Mexico, New Zealand, and others. He is the only Tennis Development Coach from Latin America who has worked in the three largest countries in Latin America. (ARG / BRA / MEX).
From his Development Programs, Junior players have been developed who have won 16 Junior Grand Slams and then were Top 10 ATP / WTA and other Top 100.
He received the GPTCA Award as "Tennis Coach of the year" 2021. GPTCA is the official body of the ATP to certify coaches.
He is President of the GPTCA for Argentina, Chile and Mexico, the official body of the ATP for Certification of High-Performance Tennis Coaches. He is also a member of the scientific and administrative council of four different organizations around the world.
He has created the concept and event WOLRD TENNIS CONFERENCE by GPTCA / SI with support of ATP which have the participation of the best coaches in the world such as: Goran Ivanisevic, Toni Nadal, Ivan Ljubicic, Brad Gilbert, Gilles Cervara, Apostolos Tsitisipas, Nick Bollettieri, Boris Becker, Janko Tipsarevic, Tommy Haas and many others. WTC was held in 202, 2022 and third edition will be coming in March 2023. WTC was defined as the best Tennis Conference of High-Performance Tennis

history.

In 2021, the Segal Institute was organizing with its management, TBD TENNIS INNOVATION WEEK 2021 (Technology, Business & Development), the virtual event, which integrates 3 events, the first and most important in innovation and transformation of tennis in the world that will be held in the TennisONE App Platform with 88 main speakers.
He has founded and directs projects such as: IDTC, Tennis Stars, 33 Tennis, Segal Leadership Academy, other academies, and tennis projects.
He has presented in 2022 in Tennis Australia Grand Slam Conference, WTCA Indian Wells Conference, Winning Summit and other national conferences and presentations.
Fernando is a leader on Tennis Worldwide, who are currently leading several tennis projects like The Tennis Talk - Coaches Voices in TennisONE with interviews with many of theorist important tennis coaches in the world. Tennis Diagnosis & Performance Center (TDPC) in Houston- USA, a center full dedicated to diagnosis and evaluation of tennis players.
His main priority is to help to develop and transform a new generation of tennis leaders with concepts and principles to be applied with several ongoing projects and in tennis courses like we have in CoachTube right now.
This Course Includes
---
Lifetime access
Certificate of completion
100% money back guarantee
Course Info
---
| | |
| --- | --- |
| Rating: | (0) |
| Caterory: | Tennis/Coaching Tennis |
| Duration: | |