High Jump Made Simple is a 53-minute breakdown of the key fundamentals involved in high jumping. This coaching course beaks down the four phases of the high jump and points out the common errors that are made with each phase. These coaching videos also explain what coaches can do to enhance the performance of their high jumpers by detailing a series of proven drills that can be used to enhance the fundamental skills and techniques necessary to compete competitively in high jumping events.

Among the topics covered:

Dynamic active warm-up drills
Wall drills
Hurdle-mobility drills
Strength work
High-jump drills
Four phases of the high jump
Common errors
Drills with a bar
Post-stretching and massage
Chapter 1:
Dynamic Active Warm Up Drills
Chapter 2:
Wall Drills
Chapter 3:
Hurdle Mobility Drills
Chapter 4:
Strength Work
Chapter 5:
High Jump Drills
Chapter 6:
Four Phases of the High Jump
Chapter 7:
High Jump Bar Drills
Chapter 8:
Weight Training
Chapter 9:
Post Stretching & Massage

Bryan Hoddle Sprint and Hurdle Coach at River Ridge (WA) High School Follow
Bryan Hoddle is the Past-President of the Washington State Track and Field Coaches Association, the current Washington State high school representative for USATF, a USATF Level I Instructor, and a USATF Level II Coach, specializing in sprints, hurdles, and relays.

In 1997, Hoddle received the Pacific Northwest Track and Field "Contributor of the Year" award. In the summer of 2000, Bryan served as the assistant manager for the World Junior track and field team.

He is currently the West Region chairman for high school women's sprint development. In the early 1980s, Bryan took over a middle school track program of 48 students and built the program to over 300 student/athletes in just three years.

He is currently the sprint and hurdle coach at River Ridge (WA) High School—1994 and 1995 state track champions and the head coach for the Northwest Select Track Club. He also serves as the director of the "PEMCO" and the "Best in the West" track and field clinics in Seattle, Washington.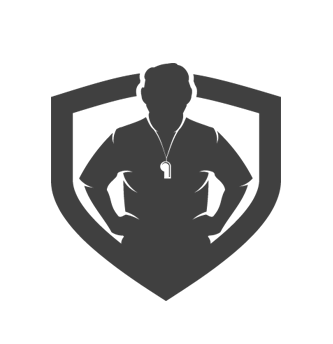 jljohnson
A lot of time spent on warmup drills and conditioning. Not as much time on the actual jump and theory. I was very disappointed it included nothing about how to determine your approach length. It references the approach as 90% of the jump but spent zero time instructing as to how to set your proper approach length.
Apr 15, 2016 03:29:45 PM