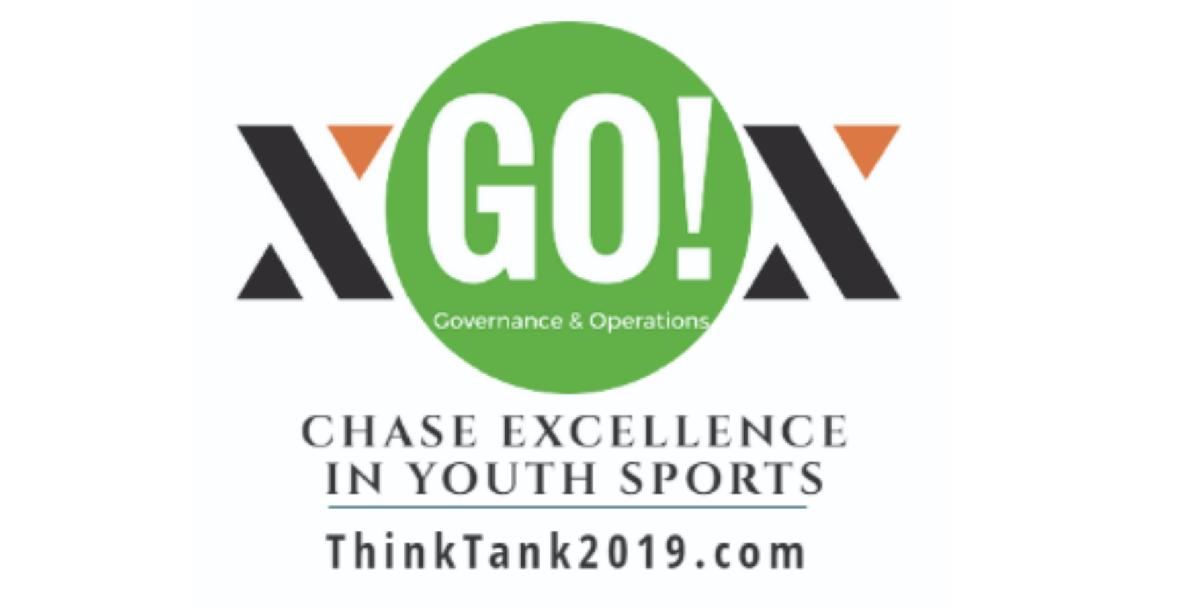 Description
GO! Raise Excellence in Youth Sports Think Tanks
This course is one of six learning tracks from the 2019 GO! Raise Excellence Think Tank to Improve Youth Sports. Hosts Reed Maltbie, Ruth Nicholson, Gordon MacLelland and Sam Snow brought 61 leading experts together for 10 days of solution-based learning sessions. Each track had at least 10 presentations specific to the track learning focus.
Compete track was focused on providing coaches with the tools and knowledge to become better at coaching the sport. It covered the technical and tactical skills required to become a Coach of Excellence on the field. Participants learned how to better implement invasion sport tactics, differentiate between skill and technique, institute a values-based learning program, create training environments that elicit better game performance, institute the John Wooden pyramid of success, and much more. The experts in this track include 5 Coaching Educators from the USOC and at least 6 different sports. The specific experts are listed in the Coach Credentials section below.
All six tracks are available on CoachTube and are as follows:
1. Compete - Coach the Sport
This track is all about the technical and tactical (hardware) skills required to be a transformational coach on the field.
2. Compute - Coach the Brain
In this track, our experts will share how we can write better "software" in our athletes' brains to lead to excellence.

3. Collaborate - Coach the Parent
This track is focused on engaging parents in more effective ways so they become collaborators in our culture.


4. Coordinate - Coach the Club
This track is focused on the Governance and Operations aspects of youth sports and how strong clubs start in the boardroom.

5. Cultivate - Coach the Coach
This track is focused on helping coaches create the best possible culture on their team, in their club and among their colleagues.

6. Correlate - Coach the Person
This track is focused on the other aspects of youth sports from nutrition, to fun maps, to physical literacy and more for the WHOLE athlete.
Lessons
The Coach
61 experts, 24 sports, 6 vital components, 5 continents, 1 goal...

SOLUTIONS for youth sports.

This isn't your typical online summit or in-person conference. Join us for targeted discussions that deep dive into hard science to identify easily implemented change. Discover practical activities you can do immediately that are tied directly to cutting edge theory and practice. Learn from multiple sports, varying levels of play, experts in their fields, and pioneers from at least 4 continents with backgrounds across 6 key categories that are vital to success in youth sports.
Compete Experts
Skill vs. Technique
Ken Martel, Technical Director, USA Hockey
With over 25 years of experience in player development and a long history as a coach with USA Hockey, Ken Martel was named technical director of USA Hockey's American Development Model in May 2009. He is charged with helping provide a framework for associations nationwide to follow for optimal athlete development.
From 2006-08 at USA Hockey's national office in Colorado Springs, Colo., Martel worked on coaching education and player development initiatives. For his efforts using science to advance sport, Martel received the USOC "Doc" Councilman Award for Ice Hockey in 2004.
The Critical Role of Feedback in Coach Development
Michael Warech, YSCindex
Dr. Michael Warech's passion for assessment, development, analytics and soccer led him to develop an innovative approach to measure the quality and effectiveness of youth sports clubs, including the coaching component. With 30 years of experience, he has consulted with leading organizations, clubs, teams, and individuals to maximize their capability and impact. Michael's work has focused on many youth and collegiate sports, including soccer, wrestling, golf, lacrosse. He has worked with elite clubs, high schools, and college programs, as well as professional players and coaches. Michael holds a Ph.D. and an M.S., in Applied Psychology, from Stevens Institute of Technology. He completed his undergraduate studies at Emory University. Michael has published book chapters and papers in leading peer-review journals and presented his work in the areas of assessment, feedback, and development at global and national conferences.
The Well-Rounding of Athlete Development
Michael Clayton, Manager, National Coaches Education Program, USA Wrestling
Mike Clayton manages coach education for USA Wrestling. A 1995 graduate of the Naval Academy, he earned a BS in Business Management from Stevens Institute of Technology. Mike was the 1996 All-Navy Freestyle Champion at 136.5 lbs., He earned Silver at the Armed Forces Championships, and a top 16 finish at the 1996 US Nationals. Mike was the head coach at The Apprentice School and head assistant at Army West Point. In 2007 he became head coach at Stevens Institute of Technology. Mike has earned various coaching certifications from United World Wrestling and serves as an international coach educator.
Using Coach John Wooden's Pyramid of Success to Build Culture and Teach Life Skills
Mark Hesse, Sports Performance Consultant, USA Swimming
A passionate, process-oriented leader, motivator and stroke technician with over 38 years of experience as a professional coach of swimmers of all ages and abilities. Since July 2012 Mark has worked in the Sport Development Division of USA Swimming responsible for coach, athlete and parent education through clinics, camps, on-line courses and club visits. Mark's teams and athletes have won multiple State and Sectional titles. He was inducted into the Indiana High School Swimming and Diving Hall of Fame in 2009. He has held multiple high-level volunteer leadership roles in swimming organizations throughout his career.
Less Rules, Smarter Competitors
TJ Buchanan, Technical Director, US Lacrosse
TJ Buchanan is the Technical Director for Athlete Development at US Lacrosse. In this role, Buchanan handles the development of curriculum, content and other educational tools for the US Lacrosse ADM program, which is one of the best in the country. The LADM program is being spread across the country to a nationwide network of coaches, clubs and trainers for use in developing the best way to play the game of lacrosse for all ages. As a coach, Buchanan has served as an assistant coach for Gettysburg College. In three seasons with Gettysburg, TJ helped the team to back-to-back Centennial Conference Championships and NCAA Division III tournament semifinal appearances. He previously spent three seasons as an assistant coach for Hood College after a successful nine-year run as head coach of South Western High School.
Self-Awareness Through Service
Ian Barker, Director of Coaching Education, United Soccer Coaches
Ian Barker has been with United Soccer Coaches as the Director of Coaching Education since 2012. From 1997-2007 Coach Barker served as the director of coaching and player development for the Minnesota Youth Soccer Association (MYSA). As a state association, the MYSA represented over 140 clubs and 75,000 members. Prior to his current position, he served as men's soccer coach at Macalester College in St. Paul, Minnesota. He also has collegiate coaching experience at the University of Wisconsin, serving as an assistant coach from 1989-1996. In the eight-year span with the Badgers, Barker joined the squad in four NCAA tournament appearances. In 1995, the Badgers won both the Big Ten and NCAA National Championships.
The Power of Love in Excellence
Stacie Mahoe, Sports Mom of 8, StacieMahoe.com
Stacie Mahoe is a sports mom of 8 active kids. She lives in Hawaii, married to her high school's sweetheart, is a former DI softball player, and has been coaching athletes for almost as long as she's been raising them.
Nature of the Game - Invasion Sport
Sam Snow, Founder, American Made Soccer Consultants
One of the co-hosts of Think Tank 2019, Sam Snow is the founder of American Made Soccer Consultants. Snow has over 40 years of experience as a coach, player and administrator in soccer in the USA. Coach Snow has served as the technical director for US Youth Soccer and for the Louisiana Soccer Association. He is a former college and high school coach and teacher.
Snow is a coach educator for U. S. Soccer, United Soccer Coaches, South Texas Youth Soccer and North Texas State Soccer. He holds the "A" License, Premier Diploma, National Youth License and National Goalkeeper License. For 14 years Snow lead the instruction of the National Youth License; a.k.a, the National Youth Coaching Course. Snow also holds the Preliminary Badge from the Football Association and the Soccer Coach National License from Special Olympics. He is an Instructor for the master's degree in Coaching Soccer with Ohio University. Coach Snow continues as a sought-after clinician for clubs, schools, state and national associations.
Sam Snow is the author of Coaching Youth Soccer, 4th and 5th Editions from Human Kinetics. He is the co-Author of four DVDs – The Novice Coach Series, Skills School and Positive Parenting for Youth Soccer and the on-line series – Constructive Soccer: Coaching the Principles of Play Through Small-Sided Games.
Sam Snow was inducted into the Athletic Hall of Fame for Virginia Wesleyan College in 2016. He received the Charlotte Moran Youth Long-Term Service Award in 2018 from United Soccer Coaches.
Rethinking Australian Football - Embracing the "Gunny Madness"
Craig Gunn, Coach Gunny Grassroots Consulting
Craig Gunn (Coach Gunny), coaches though the mantra, that, "kids learn teachers NOT subjects." His 'Engagement 101', is affectionately called 'Gunny Madness' in his country's national Indigenous game, of Australian Football (often called 'Aussie Rules', or, AFL). Craig uses a novel, inter-disciplinary approach in teaching/coaching unique learners, always focusing on the possibilities that young people can feel JOY only when we (adults) are prepared to step into their shoes. With experiences in nearly every sporting context, follow Craig's enjoyment of true human 'movement experiences', rather than, the 'talent' fodder constantly reinforced by academic and professional, technical enthusiasts.
Are You Practicing for Practice or Performance?
John Kessel, Director of Sport Development, USA Volleyball
Since 1985 John has been working for the National Governing Body of the sport, USA Volleyball (USAV), now as Director of Sport Development. He has been coaching since 1971 at the collegiate level or above. A sought-after international lecturer, blogger, tweeter and writer, he has conducted seminars in all 50 states, and in over 60 nations. He has been part of every summer Olympics or Paralympics but two starting in 1984 and many Beach and ParaVolley Volleyball World Championships. He is currently Secretary of the NORCECA Development Commission and Director of Development for World ParaVolley. In 1995, Volleyball Magazine's special Centennial issue named him one of the 50 most important people in the sport in the past 100 years. In 2013, the American Volleyball Coaches Association inducted him as their 60th ever member of the AVCA Coaches Hall of Fame. In 2019, he became the 50th recipient in history of USAV's highest award for a lifetime of service, the "Frier Award." The Facebook group "Volleyball Coaches & Trainers" he administrates as a closed group has nearly 20,000 members who "say what they mean, mean what they say, and are not mean when they say it."
This Course Includes
---
24 hours on-demand video
Streaming from mobile and TV
Lifetime access
Certificate of completion
100% money back guarantee
Course Info
---
| | |
| --- | --- |
| Rating: | (0) |
| Caterory: | Coach Development/Leadership and Coaching |
| Bookings: | 13 |
| Duration: | |
| Videos: | 10 |