FACT: JMU averaged 48 points and 507 Yards per game this past year.
Check it out here:
http://www.ncaa.com/stats/football/fcs/current/team/21
We wouldn't lie.
That's why we studied their Offense...to breakdown exactly why it was so good.
National Champion good...
If your offense isn't producing, it's NOT always your fault.
Not every coach gets to dedicate their lives to football for 10-12 hours daily.
Life happens, right? (kids...school...family...loans)
(But don't worry...as you'll soon see, you can learn the plays and strategies and how to execute them properly TODAY without spending years as an assistant under the greats)
So how do you find out how to coach a team to play like JMU?
There is a way.
And that's exactly what this course is all about...
RPOs & Spread Offense Concepts from FCS Champs JMU
In just the last few months, we have helped 500+ coaches find new strategies to help them win.
"This course is outstanding. Coach Hahnstadt has done an excellent job of putting this course together so that we can get a good look at what Coach Herman and his staff at Houston did with their RPO stuff. RPO's are the latest and greatest offensive attack and this fits right into that mold." John Bronkhorst Head Football Coach High Island (TX) ISD
And this is the course that kicked it all off...
YOU get the KEYS to the JMU offense.
Drive carefully. This is not your father's Oldsmobile.
Here's a sampling of what's covered …
- The Gap and Zone Run Plays that JMU builds their base RPO's from.

- Simple RPO's that force defenses to spread the field and defend every player giving you numbers in the box.

- The one play that sets up your best athlete for the quick score.

- The Screen package that forces defenses to react, then counters with a simple play that burns the secondary.
I wouldn't recommend you attempt these plays without detailed analysis and a specific play by play breakdown with the exact step-by-step instructions.
So what I'm saying is...
Don't try a single play of this offense until you take the course!
Win the one game you've been trying to win every season to get your team over the hump!
Save time from having to search endlessly for that great "gotcha" play that gets you an easy six and instant momentum!
Avoid potentially-embarrassing "rookie" mistakes when you are refining and developing your offense to run faster and more efficiently.
This course dives in depth into their best RPO's, Runs and Passes straight from their win over the #1 ranked North Dakota State (Base 4-3 Defense). This was easily the highlight of their season and showed all that their offense could do!
Each play is diagramed and analyzed into individual video lessons where I carefully describe the ins and outs of each play and how football coaches can run them with their offense and understand the strategies used in defeating defenses.
NEWLY ADDED! SLOW MOTION HD CUTUPS OF EACH PLAY BROKEN DOWN. NOW YOU CAN SEE EXACTLY HOW THEY RAN EACH PLAY!
PLUS...A full playbook of every play in .pdf format.
Join our Free Facebook Group "Pro Style Spread Offense Insiders" to get access to Live Video and Group Discussions where you can get your questions answered!
Request Access Here:
https://www.facebook.com/groups/560227550797321/
Passing Tree
Run Plays
Passing Plays
Playbook
National Championship Game
Just a Clip

Pro Style Spread Offense Helping Coaches Build Great Offenses Follow
Jason has been studying the game of football since he first became a coach at the collegiate level in 1999.
His passion led him into a variety of coaching positions where he enjoyed learning new systems from a wide variety of coaches at multiple levels.
Jason is as passionate about coaches education as he is about coaching the game of football.
Check out Jason's appearances on the Winning Youth Coaching podcast as well as The Sports Parenting Podcast.
He was also the first coach to pioneer taking the flipped classroom into physical education and coaching under the influence of John Bergman, the pioneer of the Flipped Classroom Movement.As an author, Jason has been published in John's book titled "Flipped Learning: Gateway to Student Engagement".
Currently, Jason teaches Elementary Physical Education in Chicago's North Suburb of Kenilworth and is also the founder of The Pro Style Spread Offense Football System.
Want to grab a free offensive playbook? Go here to get a downloadable .pdf
Football Coaching Experience:
Special Team Coordinator, Varsity, 2012 – 2013, New Trier High School, Winnetka, Illinois
Offensive Coordinator, Varsity, 2009 – 2011, North Shore Country Day School, Winnetka, Illinois
Defensive Coordinator, Varsity, 2007 – 2009, North Shore Country Day School, Winnetka, Illinois
Offensive/Defensive Line, Varsity, 2005, Muncie South Side High School, Muncie, Indiana
Assistant Football Coach, Wide Receivers, 2000 to 2004, Taylor University Football, Upland, Indiana (Under Head Coach Steve Wilt - now with NAIA Champion St. Francis, IN)
Assistant Football Coach, Wide Receivers, 1999 to 1999, Trinity International University, Deerfield, Illinois (Under Head Coach Andy Lambert)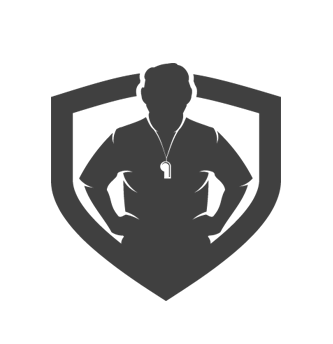 coachTP
Coach Hahnstadt does a great job breaking down JMU's RPO's. Very informative and easy to understand. Highly recommend it for anyone looking to increase their knowledge on the spread offense and RPO's! Great stuff!
Dec 23, 2016 07:09:51 PM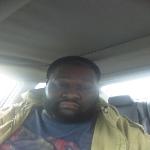 Coy Goff
Very helpful... I'm just moving up from youth to high school...And I'm studying different RPO systems... So this is real good material to use and coach up
Dec 31, 2016 10:22:24 PM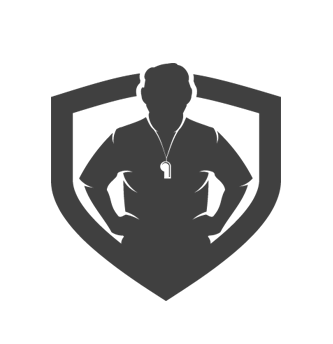 jreynolds6350
Very well done. Breaks down these plays and responsibilities in a way that is very simple to understand. Nice job.
Jan 2, 2017 02:30:16 PM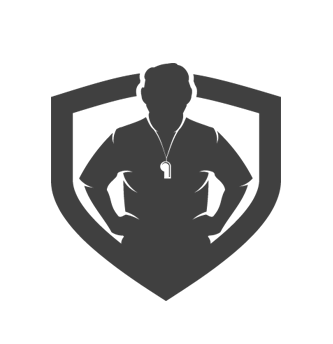 MannyJJ
I'm a youth coach always wanting to learn a little more. At our level, it's great when you can access videos that break things down for you. I can seek out those plays and concepts I can modify down to our level. Coach Hahnstadt's course on JMU's offense gives me a lot to work with this off-season. Coach has done a great job isolating what makes the plays work. There are definitely several concepts I'll be able to bring to this season with my 11 and 12 year olds. Thanks Coach Hahnstadt!
Feb 20, 2017 03:02:41 PM