This course will show you great stretches to keep you safe and flexible before getting on the mat.

Perfect 10.0 Physical Therapy & Performance Training Follow
Perfect 10.0 Physical Therapy and Performance Training is an all-inclusive injury care and sport specific strength and conditioning program designed to return athletes to their discipline and enhance sport performance. The program was founded by a physical therapist who was a former collegiate gymnast and high school cheerleader. We offer a unique approach to treatment of gymnastic, cheerleading, dance, and other related sports injuries.
ClaireElliott
Stretches are so important. These are great. Love the form stances at the end too.
Aug 18, 15 12:30 AM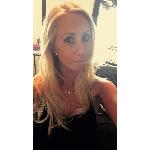 PantherPride
Had no idea that exercise existed for strengthening hip flexers. That was always a weakness of mine. Yay for better kips!
Sep 9, 15 07:14 PM