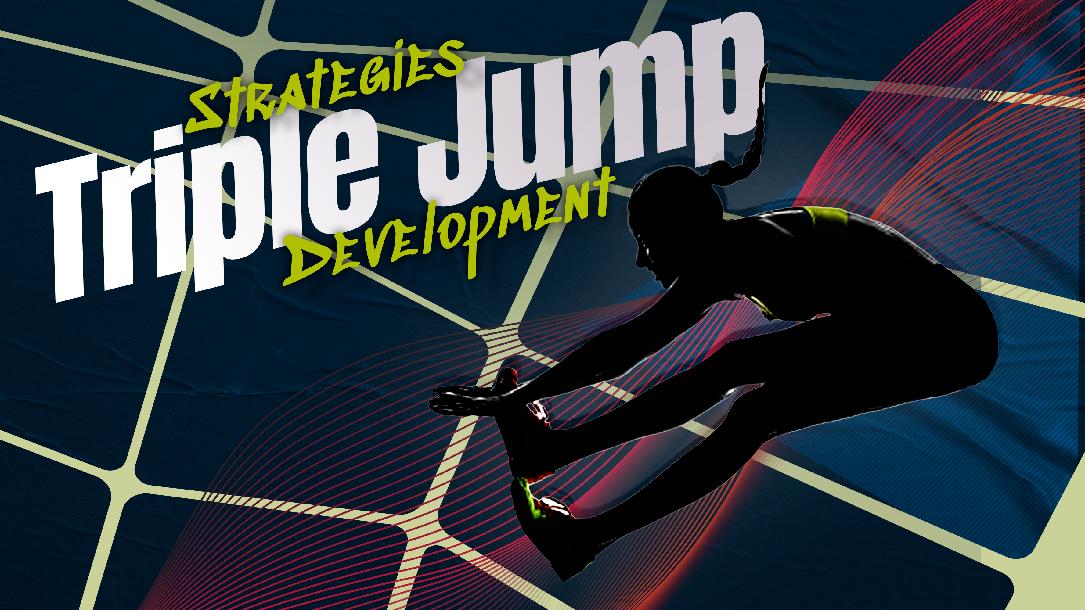 Description
Bob Thurnhoffer takes you through everything you need to know as a triple jump coach. Through the use of althete examples he shows the importance of knowing how to cope with the differences in each athlete. Also, overlining the main points of triple jump, the upmost importance of the approach and control. Rythem and fluidity are so important when it comes to triple jump. So, if you are ready to take your coaching to the next level and learn the intriacies of triple jump.
Lessons
The Coach
Bob Thurnhoffer is set to begin his fourth season as head cross country and track & field coach at Loyola University Chicago. Thurnhoffer, who will be entering his 15th season as a Division I coach, will look to continue his storied horizontal jumps tradition while continuing to build the sprints program at Loyola and maintain the great distance/middle distance tradition that has made up the history of Loyola University Chicago track & field and cross country.
Overall Thurnhoffer has guided his athletes to 22 school records and over 50 school record performances, 27 conference titles, 65 conference top-three finishes, 6 conference MVP's, while overseeing 6 conference record-setting performances, and 25 NCAA Qualifiers, 18 of which have been in the Long and Triple Jump alone.
In his first three years as head coach, Thurnhoffer saw unprecedented all-around growth in the men's and women's cross country/track & field programs at Loyola. The team has set hundreds of new top-10 marks in program history. The programs academic achievements maintained its prowess with 6 members of the team being named to the CoSIDA Academic All-District Team, 37 Ramblers earned MVC Scholar-Athlete Honors, 13 have landed on the USTFCCCA's All-Academic team and 6 athletes received the MVC Good Neighbor Award. The Ramblers also have seen a renaissance on the track and in the field with 16 athletes qualifying for the NCAA Championships, 49 All-Missouri Valley Conference performances that includes 19 Missouri Valley Conference Champions, and 5 MVC specialty award winners including 3 MVC Freshmen of the Year awards just in 2019.
Thurnhoffer's jumpers have continued to shine for close to a decade now. In the past three years they've garnered 9 MVC podium finishes and 4 NCAA Championship qualifications. During that time frame Eric Burns became the third Rambler to surpass the magical 25' barrier in the long jump. Burns also won the 2019 MVC Indoor Long Jump title and has qualified for the NCAA West Preliminary Round twice. Kiera Washpun won the 2017 MVC Outdoor Long Jump title while becoming the second Rambler to surpass the 20' barrier. Just this past year Mackenzie Arnold became the third Women's Rambler to get over 20' in the long jump with her personal best leap of 20'3", while Sarah Olojo narrowly missed the school record getting over 40' in the triple jump finishing runner-up at the 2019 MVC Indoor Championships in the triple jump and winning MVC Freshmen of the Year honors.
From the fall of 2014 through indoors of 2017, Thurnhoffer guided both the jumpers and sprinters at Loyola and experienced unprecedented results overseeing 18 school-record performances and 7 NCAA qualifications. Indoors in 2015, the Rambler men led the way at the Missouri Valley Conference Championships, racking up 42 points in the short sprints and horizontal jumps alone. James McLachlan stole the show for the Ramblers, breaking both the triple jump and 60m record en route to being named both the MVC Indoor Most Valuable Male Athlete and the MVC Indoor Most Outstanding Male Field Athlete, while also being nominated by the USTFCCCA as a finalist for the Midwest Regional Field Event Athlete of the Year. McLachlan leapt to a personal best mark of 52-02.50 (15.91m) in the triple jump, a mark that also ranks second in Scottish history, and blazed his way to a school-record time of 6.79 in the 60m dash.
Breanna Walker highlighted the Rambler women by smashing the 60m and 200m dash records in 7.53 and 24.49, respectively. The team's success continued into the outdoor season when, under Thurnhoffer's guidance, three Ramblers finished the 200m dash in under 21 seconds, marking the first time in program history that a Loyola athlete has cracked that barrier. Hayes finished in 20.94, with Chris Strup (20.97) and Kevin Glastetter (20.99) following close behind. Thurnhoffer also coached first-year triple jumper Antwon James, who went on to rise to the top of the NCAA ranks with a school-record leap of 51-11.25 (15.83m). Strup broke his way onto the national scene with a massive personal best and school record of 10.39 in the 100m dash, while the 4x100m relay of Strup, Hayes, Glastetter and Keagan Potts cruised to a conference title and school record of 40.50. The Rambler sprinters and jumpers led the way for the Ramblers at the MVC Outdoor Championships meet, totaling 55 points, and had seven NCAA qualifications, including McLachlan in the long jump (25-06.00/7.77m), James in the triple jump (51-11.25/15.83m), Strup in the 100m (10.39) and 200m (20.97) dashes, Hayes in the 200m dash (20.94) and Glastetter in the 200m (20.99) and 400m (46.79) dashes.
In 2014, Loyola became one of only five schools in the country to boast two long jumpers that cleared the 25' barrier. In his first season with Loyola, James broke the barrier and gained his first ever NCAA West Regional qualification with a leap of 25-00.00 (7.62m), while McLachlan won the British Under 23 Long Jump title with a leap of 25-02.75 (7.69m).
During the 2013 season, McLachlan and Candice Carajohn became the two most decorated jumpers in Horizon League history as the duo combined for four new conference records and captured a clean sweep of the conference long jump titles. McLachlan swept the jumping event titles at both the indoor and outdoor conference championships while earning three postseason honors: Horizon League Athlete of the Year (indoor) and Outstanding Field Performer (indoor and outdoor). His leap of 25-09.50 (7.86m) not only set the Loyola standard, but also positioned him as the second-best long jumper in Scottish history. McLachlan's mark of 51-01.50 (15.58m) in the triple jump during the indoor season set a new school record, and his massive outdoor triple jump personal best of 51-09.25 (15.78m) not only broke the Loyola standard, but also set the Horizon League outdoor record. Carajohn's breakout season included a 19-10.50 (6.05m) effort indoors to set the Horizon League long jump record, and a 20-03.75 (6.19m) leap to set the outdoor league record in the same event. She was named Horizon League Athlete of the Year after sweeping the jumping titles at the outdoor championships and also broke Loyola's triple jump record with a third-place finish at the Drake Relays following a jump of 41-08.50 (12.71m).
In 2011 and 2012, McLachlan emerged as one of the top horizontal jumpers in the country. In 2011, his leap of 25-00.50 (7.63m) broke the Horizon League record, Loyola record, and the long standing Scottish Junior National record. The following year, he leapt to an indoor personal-best and school-record mark of 25-04.00 (7.72m) to qualify for the NCAA Indoor Championships, where he went on to earn Second-Team USTFCCCA All-America honors. Carajohn, a walk-on, also emerged with a sensational personal-best leap and school-record mark of 19-11.50 (6.08m). Carajohn went on to win the Horizon League long jump title in 2012 and make her first appearance at the NCAA West Regionals.
Prior to his time at Loyola, Coach Thurnhoffer was an assistant jumps coach at the University of Illinois at Chicago (UIC). During his four years at UIC, Thurnhoffer's jumpers dominated the Horizon League and rewrote the record books, racking up four NCAA qualifications, four school records and 10 Horizon League titles. He was instrumental in the success of Idara Essien, who set multiple school and Horizon League records in the triple jump. Her leap of 40-06.75 (12.36m) held as the Horizon League record for seven years.
Thurnhoffer earned his undergraduate degree in exercise science from UIC. He is certified through the USTFCCCA as a Jumps, Combined Events, and Strength & Conditioning Specialist. Thurnhoffer is also Muscle Activation Techniques Jumpstart Certified, and Reflexive Performance Reset Level 1 and Level 2 Certified.
Thurnhoffer has also presented at various clinics giving talks for Glazier Clinics on numerous occasions; Strategies in Long Jump Development-Concepts, Context, and Content; Pre-Season and In-Season Strength Training Design for Short Sprint and Jump Events; Training Methods to Develop your Long and Triple Jumpers; Training Themes for Enhanced Power Output and Motor Learning for Biomechanical Efficiency; The Art of Jumping Long-Connecting Sounds Penultimate and Takeoff Step Length to the Full Approach Using Complex Methodologies and Variability; Balancing Horizontal and Vertical Velocity in the Triple Jump-Takeoff Step Length Considerations, Phase Distribution, and Ground Contact Times.
Thurnhoffer also partnered with Glazier Vault to create coaching education videos on Continuous Long Jump Takeoff Drill and Variations, Skill Acquisition in Long Jump Approach Development, Considerations in Absolute Speed Development, Short Approach Long Jumping, and Long Jump Session Design.
As an athlete, Thurnhoffer competed for two years at the College of DuPage, where he earned NJCAA All-America honors in the triple jump, while earning Academic All-America status in the classroom. He then made the move to UIC for his final two seasons, where he earned All-Horizon League accolades, and he continued his career after graduation, earning a bronze medal in the triple jump at the 2005 USATF Club Nationals as a member of the Universal Sole Reebok Track club. Thurnhoffer is a native of Lombard, Ill. and graduated from Glenbard East High School.
This Course Includes
---
24 hours on-demand video
Streaming from mobile and TV
Lifetime access
Certificate of completion
100% money back guarantee
Course Info
---
| | |
| --- | --- |
| Rating: | (1) |
| Caterory: | Track and Field/Triple Jump |
| Duration: | |
| Videos: | 7 |