Power Yoga for Sports ONLINE Teacher Training With Certification
by Gwen Lawrence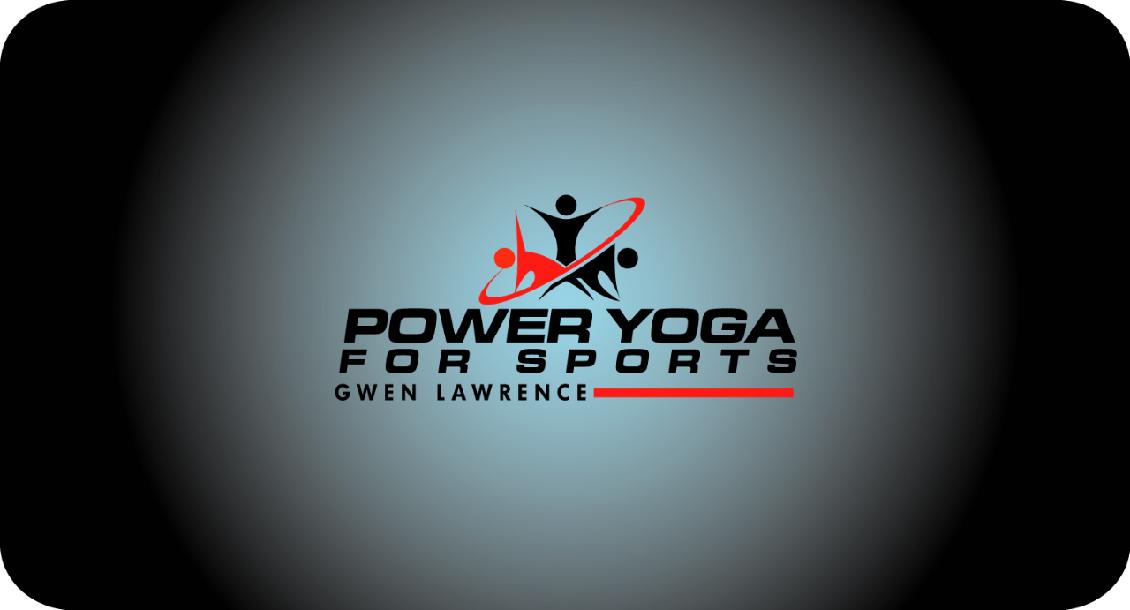 Description

Training without Certification | Training + Certification

Welcome
To what is sure to be a very exciting chapter in your life. Whether you are purchasing this Online Teacher Training course to deepen your own knowledge and practice, or intend to teach others You have made the right decision.
With PYFS, you belong to a community devoted to learning how to teach yoga specific to athletes. You will explore experiential anatomy, practice teaching in a variety of learning environments, and so much more. Gwen's Power Yoga for Sports Teacher Training has trained teachers for the past 10 years who have continued on to flourish as both yoga teachers and practitioners.
Do you want to?
Increase your visibility and credibility with athletes?
Increase your potential income with more clarity and knowledge to share?
Learn the time-tested techniques Gwen has used and developed?
Be affiliated with a respected teacher and her proven results based system?
Then Power Yoga for Sports Yoga Teacher Training Program is right for you!
About Gwen Lawrence:
Gwen Lawrence, BS LMT e-RYT500 Registered Yoga Therapist has been described as a "visionary" and "leader" in the yoga and sporting world. Her innovative approach to using 'Power Yoga' as a means for greater performance on the field has attracted the attention of professional athletes and teams throughout North America.
She has over 20 years experience as a seasoned athlete, yoga practitioner and teacher, as well as massage therapist. Gwen is a wealth of knowledge and expertise that is here to guide you through your teacher training process. Gwen's unique combination of dance, massage and yoga training experience, coupled with her extensive knowledge of anatomy, and nutrition, provide her clients with overwhelming benefits.
Gwen is the yoga instructor for 5 Pro teams in NY. Her writing appears in Men's Health, Women's Health, Fitness Magazine, Shape Magazine, Yoga Journal, Cosmo, Details and shape.com, espn.com. She makes regular appearances on NBC TODAY show, Good Day NY, Dr. Oz. She was featured in June ESPN Magazine at the "Best innovation in Sports Medicine" as well she is a featured teacher for Gaiam DVD's and Ads.
What will you learn?
LEARN THE GAME
Help your students develop a heightened sense of body-awareness
Learn the same successful techniques Gwen Has used with her 2 time Super Bowl Champion NY Giants.
Understand the specific athletes needs for their sport and position (ie: pitcher vs. catcher).
You will learn how to assess the athlete in conjunction with their sport and give them the practice that will support them to excel both on and off of the mat.
How to teach athletes with injuries
Develop skills for teaching an athlete with injuries.
Learn to discover creative ways to warm-up and cool down the body
Learn the benefits of classical yoga postures and how to weave them into posture sequences that make an exciting class
Find ways to motivate students and safely pace your class according to students' skill levels and experience
Including how to offer modifications, posture options, clarification of contraindications, and how to create lesson plans for a complete series of classes with progressive levels of difficulty.
Principles of anatomy, physiology, and kinesiology
Focus on safety, joint movement, range of motion, and a functional understanding of skeletomuscular systems and structures.
Pranayama techniques
Enable your students to experience body-mind integration and purification through yogic breathing
Teach them to connect consciously with Prana, or life force—the inherent wisdom of the body
Learn and practice creative ways of incorporating various methods of Pranayama into your posture sequences.
What you will receive!
LIVE teachings
Watch Gwen's inspiring teachings.
"The Best form of Rehab is Preventions" is an overview of how to assess the student on the spot and over time to expedite their learning and help you give the most bang for the buck. Also you will get:
"Increase the Athletes Flexibility with Long Deep Holds"- a live look at Gwen teaching
how she has found the best techniques for your athlete's tight spots and areas of weakness.
A Live Class at an NCAA college with actual players.
Two Part LIVE session of Gwen Training an Elite High School Football player, see her whole process how it unfolds. From assessing the player to putting him through a customized on the spot routine as well as laying out a plan to take home.
Live class of Gwen Teaching Elite High School Wrestlers
Gwen's own E-Book
This is the key tool for the program, you will follow read and re-read to not only learn but absorb and be Power Yoga for Sports. This book is not available ANYWHERE else, it is exclusive to Power Yoga for Sports Trainees.
Gwen's own Pose Book
This book not only teaches you the basic PYFS poses but it also explains why the poses are useful and indispensable for ATHLETES.
SPECIAL BONUS for buying
Gwen's Goal Setting Course – Gwen believes so wholeheartedly that if you are not clear on your goals, you cannot train the elite to strive and achieve. So get clear on your personal journey and then use the course for your athletes to get them to the next level.
You would never give concrete, wood, nails and sheet-rock to a builder and expect them to built the house of your dreams would you? NO WAY…you have carefully thought out plans, so why go through your life without a plan and expect to live your best life? It is impossible. This course will set your table to succeed.
–

In addition to everything listed above, the Power Yoga For Sports Certification program includes an authentic PYFS certificate. This certificate allows you to teach under the Power Yoga For Sports name, using Gwen's proven methods.

To apply to the PYFS Yoga Teacher Training, please:
1. Review information on costs, curricula, and general information about PYFS on our website.
2. Download and complete the PYFS Application in its entirety, including the short-answer questions. Incomplete applications will not be reviewed. PYFS reserves the right to require a phone interview or take other steps to supplement your application, if needed, in order to arrive at an informed admissions decision.
Certification Criteria
This program is intended to result in your addendum certification as a Power Yoga for Sports teacher.
Certified PYFS Yoga teachers must possess a certain level of emotional and mental stability and the skills necessary to safely and competently teach yoga. Although the majority of students who complete this program and are certified, we reserve the right to withhold certification from any student who fails to develop the necessary skills.
If it is determined that you have not successfully met the certification requirements, you will meet with the teacher trainers, who will determine the appropriate steps needed to complete certification. This process may include the need to work with a certified PYFS Yoga teacher or mentor at the student's additional expense. In most cases, this process takes from three to six months but may take up to one year to complete. If you are not able to complete the additional requirements within a year from the end-date of the program, it will be necessary to repeat the entire training in order to be certified.
PYFS uses the following criteria to determine eligibility for certification:
Practice Teaching
Participation in 3 practice-teach sessions is mandatory for certification. During these sessions you must demonstrate the ability to teach PYFS Yoga using the methodology presented in this training. By submitting 2 half hour filmed sessions with athletes or a team of choice.
Professional Behavior and Ethical Conduct
All students in the training are required to adhere to the program guidelines as stated in this agreement and the Ethics and Responsibility Agreements. These requirements are designed to create safety while maintaining a professional atmosphere. Failure to adhere could result in denial of certification.
Discounted SKYPE opportunities (Available for Certification Applicants ONLY):
Students choosing to take the PYFS training course for official certification are eligible for 3 discounted skype sessions with Gwen. Sessions must be scheduled within 12 months of original purchase. Regular skype sessions with Gwen are $150 per half hour. Certification candidates are eligible for up to 3 sessions at $75 per half hour session. It is during this session you can ask Gwen your compiled list of questions and concerns going forward with your business.
Upon completion and at the discretion of Power Yoga for Sports team, the student of the certification course will receive a certificate of completion with a comprehensive knowledge to share the Power Yoga for Sports way to athletes from Little League to Olympic Gold and Professional level. They may say they have been taught the Power Yoga for Sports techniques.
Training + Certification – $549.99Add to Cart
Yoga Alliance Continuing education credits available
Coming soon
CEU'S for NSCA and CEC's for ACSM
Testimonials from Gwen's Students
Gwen is an awesome teacher and guide. Hands down she offers the most challenging and inspiring yoga practice. As an athlete, I was thrilled to find an approach that honored this drive, while at the same time opened up a whole new level of discovery of yoga. Gwen was THE inspiration for me to pursue certification. Gwen imparts an in-depth and practical understanding of the foundational elements of yoga and inspires you to explore your edge. Gwen is an anatomy junky and a strict observer of the principles of alignment. She offers a profound and deep review of these elements. I respect the critical importance these qualities of knowledge provide your of teaching. The opportunities for hands on assist and evaluation informed me immensely. As the training evolved, I gained the confidence to embrace my own skill and developed a keen desire to inspire others. "Trained by Gwen" holds marquee value and I do not take that for granted. Her standards and style are held in the highest regard, elevating my own value. I am incredibly grateful for Gwen's friendship, continually guiding and informing my teaching. I am drawn to the community that gravitates to her teacher training, her classes, her commanding and fun personality and the continual learning opportunities. I feel incredibly blessed to have her guiding me on this crazy yogic journey I am on. – Shari Balaish
Gwen's teacher training class took my 14 year old yoga practice and teaching to a much deeper, level. I went in thinking I was just going to learn more about some muscles and I came out of the training with not only a deeper knowledge base of the anatomy but much more that went way beyond my expectations. Gwen's teacher training gave me the confidence to branch out of my comfort zone, I have since started my own yoga studio and loving it. Thank you Gwen, I am so grateful for having you in my life, and the ways in which your training transformed me! – Frannie Rochat
Inspiring! Knowledgeable! Motivating! I cant say enough positive things about Gwen! This training was life changing for me personally and professionally. I am Better, Stronger Happier! Gwen is able to communicate her vast knowledge in a fun understandable way with deep clarity. Her program prepared me to become a confident teacher with a strong foundation. I now teach with a greater understanding of alignment and have been able to help my students enjoy yoga safely through the tools and guidance I learned in from Gwen. Thanks to the knowledge and confidence I gained from Gwen's Teacher Training Program I have been busy teaching both privately and in studios.Gwen is one of a kind! Motivating and supportive! Be prepared to change your life!!! – Nancy Hoffman
As a graduate of Gwen's Power Yoga for Sports teacher training program, I've stepped confidently into teaching. The program and experience of working with Gwen has helped me tie all aspects of yoga together in a way that allows me to deliver specific yoga practices tailored for students and clients' needs. Gwen's leadership and teaching has allowed me to understand the practice of yoga on a deeper and more functional level, I find I"m able to clearly express and communicate to my students the benefits they are getting by the work they are putting into their practice. The hands on work and time Gwen gives during the Power Yoga for Sports training program has me know she is forever a resource and support in my teaching yoga and value wealth of knowledge she so generously shares. The time in this program has inspired me and given me the confidence to truly lead people in a strong and powerful practice. – Pamela Baur
Disclaimer:
This training is meant for existing yoga teachers only. Since it is a download, it is also non-refundable. By purchasing this training, you agree that Gwen Lawrence, Power Yoga for Sports LLC and all affiliated partners accept no liability for the content of this training, or for the consequences of any actions taken on the basis of the information provided. If you are not the intended recipient you are notified that disclosing, copying, distributing this information is strictly prohibited. The income examples on this website are just that – examples. They are not intended to represent or guarantee that everyone will achieve the same results. You understand that each individual's success will be determined by his or her desire, dedication, background, effort and motivation to work. There is no guarantee you will duplicate any of the results stated here.
Lessons
The Coach
Entrance Requirements:
Applicants must:
BE 18 YEARS OF AGE
DISPLAY ENGLISH LANGUAGE COMPETENCY
DEMONSTRATE THE SKILLS, ABILITIES, EMOTIONAL MATURITY, AND MENTAL STABILITY TO SAFELY TEACH YOGA
HAVE AT LEAST TWO YEARS OF YOGA EXPERIENCE
HAVE PRACTICED YOGA REGULARLY FOR THE PAST SIX MONTHS
Additional entrance requirement for Power Yoga for Sports Training:
All applicants must possess one of the following certifications
PROOF OF SUCCESSFUL COMPLETION OF A YOGA TEACHER TRAINING 200-HOUR PROGRAM FROM A YOGA ALLIANCE-REGISTERED SCHOOL.
OR
PROOF OF MASSAGE THERAPY, REIKI, OR OTHER HEALING PRACTICE TRAINING
OR
PROOF OF PERSONAL TRAINER CERTIFICATION
OR
PROOF OF PHYSICAL EDUCATION DEGREE
Application Process
Admission to the certification program is determined on a rolling basis. Given high program demand, we strongly recommend that you submit applications as early as possible (at least two months prior to the program start). PYFS does not discriminate with regard to race, ethnic origin, gender, age, sexual orientation or religion.
This Course Includes
---
Lifetime access
Certificate of completion
100% money back guarantee
Course Info
---
| | |
| --- | --- |
| Rating: | (0) |
| Caterory: | Yoga/Fundamentals |
| Duration: | |