Coach Becher has coached at the NCAA Divsion I, II, III and NAIA levels, as well as both men and women during his coaching career. He was one of the youngest NCAA head coaches in the nation when he took control of his first program at the age of 27 years old. Regardless of the school or level of play, his teams have consistently been among the nation's elite when it comes to rebounding. In this video, Coach Bechler shares the philosophies and drills that have helped his teams achieve tremendous rebounding success. Learn how to develop an aggressive mentality in your players that have them constantly competing at their highest level. Coach Bechler teaches principles and tips for toughness that will improve your rebounding offensively, defensively and in the free throw lane.
Chapter 1:
Offensive Rebounding Drills
Chapter 2:
Defensive Rebounding Drills
Chapter 3:
Combo Rebounding Drills
Chapter 4:
Free Throw Rebounding

Jamy Bechler Former Head Basketball Coach at Martin Methodist College Follow
After a successful college coaching career, Jamy Bechler moved into full-time athletic administration in June of 2014. As the Director of Athletics at Marion High School in Indiana, he inherited a program with a rich and distinguished tradition. In March of 2016, he oversaw the Marion Giants winning their 8th boys basketball State Championship.  Nobody in Indiana High School history has more. Marion plays in the Bill Green Arnea, which is the 5th largest high school gym (7500 seating capacity) in the nation, and is the home of basketball stars Zach Randolph, James Blackmon, Jr., Scott Wood and Julius Mays to name just a few. Marion high school has 21 varsity sports. Prior to accepting the Director of Athletics position, Bechler was the head women's basketball coach at Martin Methodist College in Tennessee. He took the reigns of the RedHawks program in May of 2010. He became the program's all-time leader in wins and winning percentage. During Bechler's tenure, the RedHawks achieved a number of memorable accomplishments including breaking the school record for wins in a season (23 during the 2013-'14 season), earning the SSAC Co-West Division Championship in just their first year in the conference (2013-'14), advancing to their first-ever TranSouth Athletic Conference Championship Game (2012-'13), achieving their highest NAIA ranking ever at 19th (January 21, 2014) and receiving the NAIA's Champions of Character National Women's Basketball Team Award for their community service activities during the 2013-'14 season. The RedHawks were known for their rebounding prowess. During the 2013-'14 season, they led the nation in Rebounding Margin (+19), Rebounds per Game (55 rpg) and Offensive Rebounding Average (21/game). They were among the NAIA's Top-10 in each of these categories in all of Coach Bechler's years at Martin Methodist College. In addition to their rebounding toughness, they led the nation in Field Goal Percentage-Defense during the 2013-'14 season limiting opponents to 33% shooting. They also led the nation in getting to the free throw line three times and finished 4th in scoring twice at more than 80 ppg.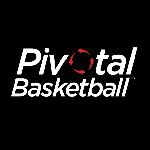 Christian Mueller
This is one of the best purchases I've made for my coaching library. I came away from this course with a plethora of drills that my team will commit to next season; ones that I want to ensure my feeder system coaches are running too. I can see how this guy's team was #1 in the nation in rebounding. After hearing John Beilein (Michigan) speak years ago, I began looking at basketball as a possession game. Because of the limitations my private school has (facility, inconsistent talent level, etc) I have to focus on trying to create a possession disparity whereby getting more shots than my opponent helps my teams win despite our lack of good outside shooting. In previous years I've done that through pressing and forcing turnovers but we don't have that talent coming back next year. Frankly, I was a little scared about the future. Now, with these rebounding drills, I feel like I can again build our team around a style that will give us many more shot attempts than our opponents. Frankly, I can't wait for October to come.
Mar 29, 2017 03:36:28 PM
Dave Tuengel
If you are looking to change your team's culture on rebounding, this is a must see!! Coach Bechler explains his rebounding culture. I can see why his teams were so good when it came to offensive and defensive rebounding. I have been looking for a rebounding package that I could get for my teams. This is without a doubt the BEST I have ever seen regarding Rebounding. You can't go wrong!
May 2, 2017 02:25:49 AM