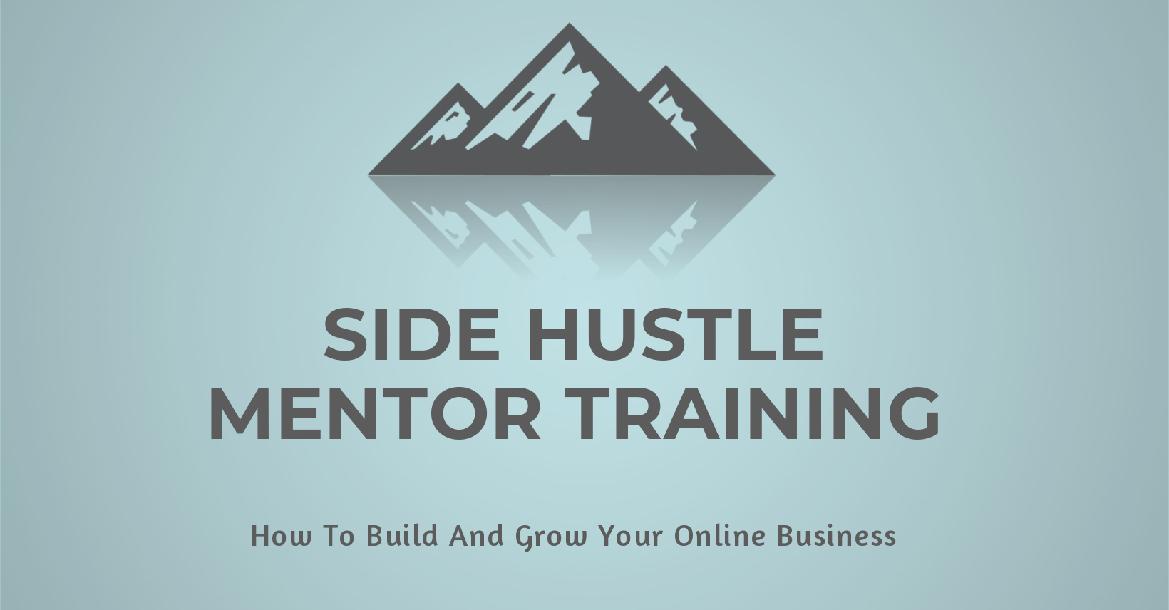 Description
STOP! If you are reading this you probably have published courses here on CoachTube - maybe other sites as well.
How has it been? Have you sold any?
Hopefully so. Selling that first course is a huge relief that opens up a world of possibilities.
But then reality sets in. Those tweets that you use to market your course stop getting liked and retweeted.
People start seeing you as a pushy salesman.
Then you put in a couple of 80 hour weeks trying some new idea you heard about on a podcast and you are still making pennies on the hour.
That's not gonna help your family find the extra $ you need to keep paying those bills.
So I could be a pushy salesman here too - but I won't.
I am just going to be the voice of common sense.
Everything you want to do in life can be accomplished. That's what dreams and goals are for. You especially love coaching others to reach their dream.
I believe that if you want to create a valid side income, you can figure out how to do it.
The thing is, sometimes it's a lot faster and easier if we have somebody who's already done it tell us how to do it in the simplest terms.
5 years ago I had a goal to sell online courses to football coaches so I could bring in enough extra income to help meet my family's and 3 kids' needs.
I read blogs, listened to podcasts, even bought a few cheap courses on how to do online selling.
It took me 3 years of this strategy to get to the point where I actually made money - not much, but a couple hundred a month makes a world of difference.
So I kept at it and invested what I made back into myself. I started spending significantly more on courses to learn more about online marketing and sales.
But there never was a course in the athletic coaching niche that gave me all the secrets to getting coaches to buy my courses.
I had to take what I learned and test it by trial and error to find the best strategies.
And that's why it took me this long to build up my side income to more than $2k a month with a few months even breaking $10k.
This past year I've started helping a few other coaches and seen them skyrocket their income from coaching courses in as little as one month.
Both are now also averaging well over $2k a month in profit from their courses.
The question you have to ask yourself is are you willing to make a commitment to do everything I tell you to do to make that happen?
If you are...then let's go. If not, maybe some other time.
Now, why is this course priced at $1k?
Simple.
I spent $1k on my own training multiple times to figure out what I'm going to teach you. I still pay solid money to memberships to help me stay on the cutting edge.
The information alone is well more than the asking price of the course.
Your first sales launch will probably pay for most of it...or at least a big chunk.
And I don't want to waste any of it on anybody who isn't as committed as I was.
I also know the best way to make sure you are committed is to have you make a real commitment to your own self-improvement.
If I charged $10 or even $100, chances are you would not have the motivation to follow through the course and get the results it offers.
Finally, if I'm spending any time with you helping you in the Exclusive Facebook Group, I need to know it's worth my time.
Time is the only commodity that can't be bought or sold so I have to make sure it's worth it.
I LOVE helping Teachers and Coaches who want to build their own courses.
There's one big difference between selling a lot and selling a little.
It's how you treat your course sales.
Do you treat it like a business or a hobby? Coaches that treat it like a business are selling lots more than those who are treating it as a hobby.
If you are ready to treat it like a business, then this course is built for you.
This is advanced material and not for the casual coach who doesn't want to sell a ton of courses.
And you will be supported in an incredible way. By me and your fellow members.
I cannot wait for you to join so I can focus on building your business and celebrating your success!!
So if you are ready…
… To create a reliable side income, while having more time for yourself …
… To focus on the 1-2 things that will help sell your product without having to guess what will actually work ...
You are ready for The Side Hustle Mentor Training.
I am thankful for your support, and I can't wait to have you in this journey with me!
- Jason Hahnstadt
Lessons
The Coach
I have been building and selling online courses for the past 4 years. Through many failures I have found the simplest ways to build courses for coaches that sell.
Starting out I was thrilled to sell a few $100's worth of courses even though I was making pennies for the time I put into it.
But the past year and a half it has finally paid off and I have supplemented my main income with monthly sales that average up to $4,000 or more.
Since I started I have just broken a total of 100k in course sales. This has been a complete financial game changer for a family being supported on a teaching salary. Now we can actually give generously, take vacations, pay for all the family bills and still save for our future.
My biggest desire is to help you make progress with your goals to build and sell your own coaching expertise. Not only that, but also by putting out high quality courses that help other coaches be successful.
This Course Includes
---
24 hours on-demand video
Streaming from mobile and TV
Lifetime access
Certificate of completion
100% money back guarantee
Course Info
---
| | |
| --- | --- |
| Rating: | (2) |
| Caterory: | Coach Development/Career Advancement |
| Duration: | |
| Videos: | 14 |