Triphasic Training: Manual to Elite Aerobic Health: Implementation and Concepts of General Preparation Phases (GPP)
by Cal Dietz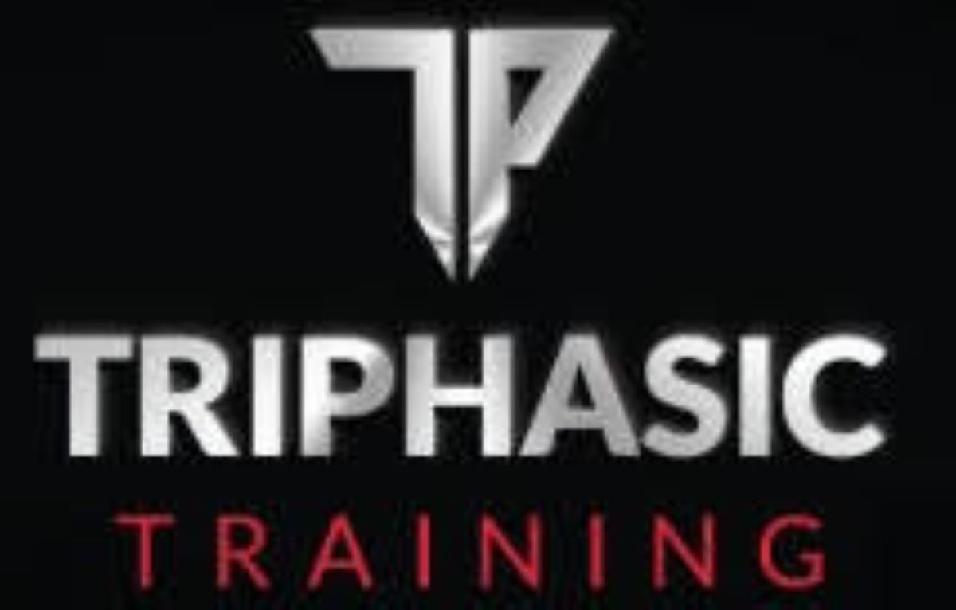 Description
Triphasic Training: General Preparation Phases Training Manual will provide insight discussing the various methods that we have developed, adapted and utilized during these various phases early in training. Within this manual we present brief descriptions on each energy system, but delve much deeper into application discussing several new training modalities that have been developed in the past few months.
The primary initiative as strength and conditioning coaches and sport scientists is to construct the bridge between training extremities and identify the processes that must be put in place in order to harness what the body is truly capable of from a psychological, emotional and physiological perspective. The goal of the General Preparation Phases (GPP) is not to push the athlete into such an extreme state of stress that it causes them to become ill. It is to properly and systematically address preparatory work within the parameters of each system. The belief that training a specific system continuously in order to meet the demands of a sport or position are largely incorrect. While this may come into play when analyzing the data of specific metabolic demands during the construction of peaking phases, it is very important that we highlight that all of these systems work in continuity together on a continuous basis. The primary goal of training the aerobic system is to induce cellular adaptations that will produce long term effects in the athlete's performance as all qualities of performance replenish at an increased rate with an overall larger more highly functioning aerobic system.
This includes in depth conversation on blood flow restriction training, early phase isometric application, escalating density training, concepts of Super Endurance, metabolic running, along with discussing the Lactate Retention Method and various applications of contralateral training. All of this information is coupled introductory information on completely new training concepts that include the Reflexive Trimetric Method and Individualized Predicative Microcycle Cybernetic conventions. We also introduce training cues on recently developed plank variations that in an essence provide the highest transference to sport than any previously developed concept. This information is coupled with insight on push up variations that are meant to establish fluidity during energy transfer and independent movement via deviating joint angle diaphragmic breathing. Triphasic Training: General Preparation Phases Training Manual also presents information on ever-growing training approaches for improving respiratory efficiency. Topics such as breath holding techniques, various breathing methodologies and the concepts behind mouth taping during exercise are covered within the manual. This information is partnered with information on tools that can be used to improve respiratory efficiency such as the Breath Belt, Reflexive Performance Reset and others. Along with discussion on these various training variables, we take time to give a brief introductory insight into a couple of the testing parameters that we use with the athletes early on in training to identify parametric verses non-parametric relationships. Within this manual information presented information on correlations between efficiency of the aerobic system and the implications that this has on the ability to produce high velocity repeated sprint efforts is also presented.
Triphasic Training: General Preparation Phase Training Manual provides the framework that can form the backbone of all GPP training that has been implemented in the past. This manual should serve as a resource to help develop systematic performance matrices that identify and create intertwined physiological adaptations that not only complement each conjoining metabolic pathway but in general prepare the athlete for future application of increased training stress post preparation phases. Although there will be a massive amount of information, research and practical application presented, this manual also has a secondary purpose as it serves as the jumping point for later works digging even deeper into the physiological analysis of energy system training.
Lessons
The Coach
Triphasic Training: Manual to Elite Aerobic Health
Implementation and Concepts of General Preparation Phases (GPP)
Author: Cal Dietz
Cal Dietz has been the Head Olympic Strength and Conditioning coach for numerous sports at the University of Minnesota since 2000. Since Dietz's return to Minnesota he has developed the Strength and Conditioning Programs and overseeing the daily progress in Men's Hockey from 2000-present, Men's' Basketball from 2004-2010, Women's Hockey from 2003-present, Men's Golf from 2000-present, Women's Golf from 2006-present Men's Swimming from 2000-Present, Track and Field from 2000-present, Baseball from 2000-2007, 2010 -present, and Wrestling from 2000 to 2004. During his tenure, Dietz has trained: a Hobey Baker Award winner, two Big Ten Athletes of the Year, athletes that have achieved 500 All-American honors, 35 Big Ten/WCHA championships teams and 11 NCAA Team Champions, and 13 teams finish in the top four in the nation. He has consulted with Olympic and World Champions in various sports and professional Teams and athletes in the NHL, NFL, NBA, MLB, and Professional Boxing.
Author and Editor: DeRick O'Connell
DeRick has served in many leadership roles as a Regional Director of Sports Performance, Head Strength Coach and Senior Strength Coach in both private and corporate settings. He has worked with athletes on over 35 professional teams and 60 Division 1 teams. He was a member of the Medical Advisory Board in a joint venture between Hackensack University Medical Center and the New York Giants. DeRick has made multiple stops with the Strength and Conditioning Department at the University of Minnesota where he currently is. He is also the Performance Manager for Team Gomez, professional fight team, and Director of Sports Performance at Breck School as well as serving as an Author, Editor and Contributor to other works.
This Course Includes
---
24 hours on-demand video
Streaming from mobile and TV
Lifetime access
Certificate of completion
100% money back guarantee
Course Info
---
| | |
| --- | --- |
| Rating: | (8) |
| Caterory: | Health & Fitness/Strength Training |
| Bookings: | 819 |
| Duration: | |