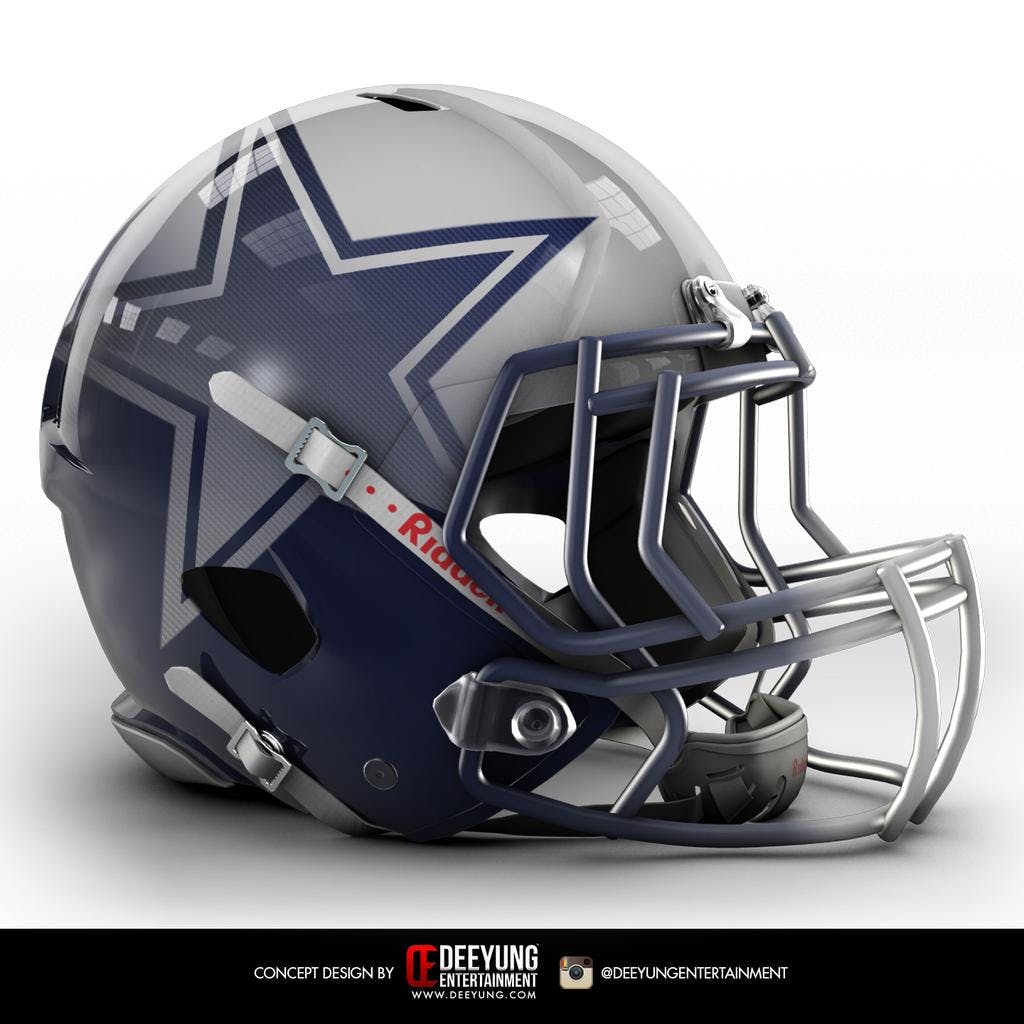 ---
Some like the classics. Some like to get crazy.
I think we can all agree that with time, even the best looks become a bit outdated.
Dee Yung, a graphic designer from Oklahoma, has taken upon himself the task of modernizing the NFL via a fresh lineup of helmet designs. Some of these designs hold fairly true to the originals. Some are… fascinating… to say the least.
Regardless, these new designs make some of the NFL's current helmets look like relics of the past. Check 'em out!
What do you think? Awesome? Awful? Somewhere in between?
Lets us know in the comments.
---