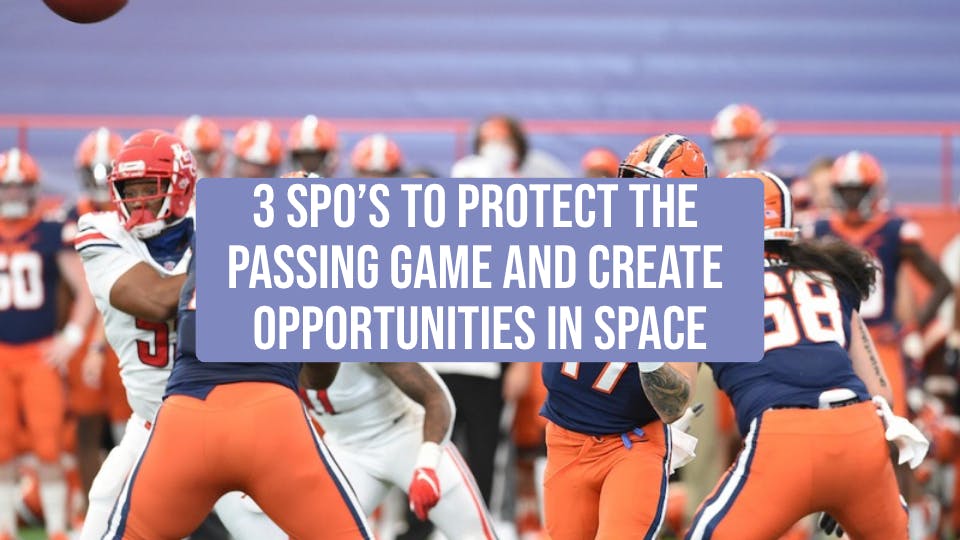 ---
The RPO revolution certainly has not ended.  The run game will continue to be protected by the RPO.  The next tool that offenses will focus on is the SPO or Screen Pass Option.  Some coaches also call this the Pass Screen Option or PSO. 
 Either way, it's a good way to throw the ball downfield to an open receiver OR get the ball to a player who has blockers with the screen.
Why screens in general?  Kevin Morris, offensive coordinator at Penn, explains how the screen game is beneficial to the offense in this video (click image for video):
In its simplest form, you don't even have to pull a lineman.  The QB can be taught to understand safety rotation and numbers and either take the downfield throw or reset and throw to a perimeter screen as explained in this video with slot-fade one side and a smoke screen on the other:
Adding the linemen into the screen game certainty takes the timing for the linemen, but provides explosive play opportunity. The premise is relatively simple.  The quarterback will drop looking at his read and be thinking "Pass Unless." Here is an example from Coach Morris with the screen to the field:
When the linebacker moves to take away the downfield running lane, most certainly the numbers are good for the running back screen.  Here's an example from Bobby Acosta, new head coach at Del Valle HS in Texas:
This may take some thought on how you can fit this into your offense and certainly will take some practice drilling the timing of the screen, but the PSO/SPO gives your offense the ability to get the ball to a player in space and gain big yards.
---