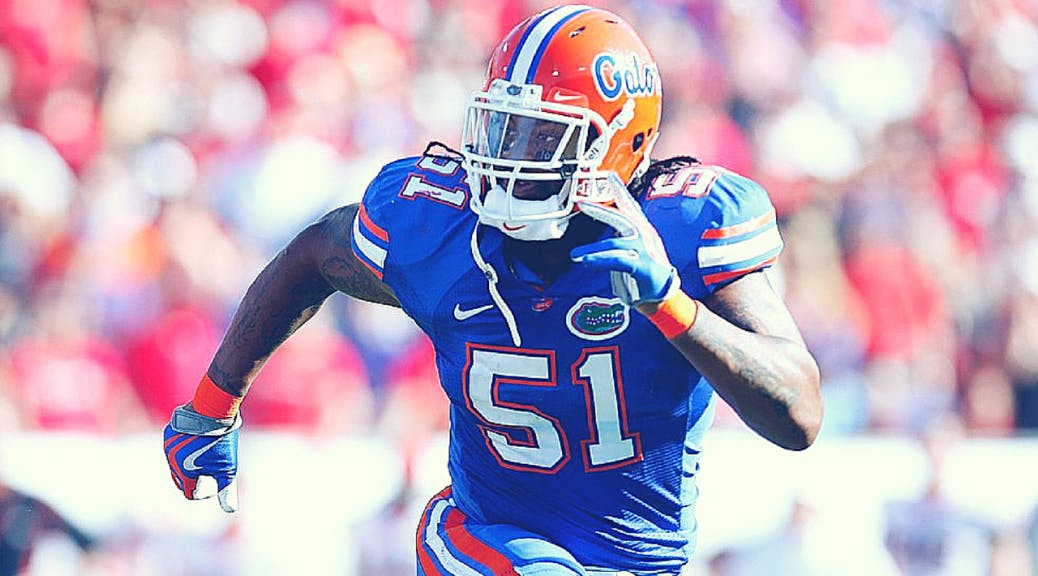 ---
As offenses have become faster and have found new ways to challenge defenses in every area of the field, defenses have constantly needed ways to adapt. Some times they've created new ideas, other times they've simply reached back to schemes that have already existed, and adjusted them to fit their needs.
The 3-3 defense is as effective a scheme as there is in football today, partially because it's not as widespread as the more common 4-3 or 3-4 defensive schemes. As a former offensive coach I can tell you that regardless of talent level, the 3-3 defense was one of my least favorite schemes to prepare for because you never knew what you would be seeing from one play to the next.
Coach Grant Cain talks about the 3-3 defense and its many variations and advantages in this video, so let's discuss some of the key points from his talk.
1. Multiple looks and disguises
The base of the 3-3 defense is a six man box with three linebackers stacked on top of the three down linemen, but the great thing is that you can get as complex as you want with it.
You can easily create all kinds of four man fronts by either putting one your alley defenders up on the line of scrimmage, or if you're feeling really tricky, you can line up in that base front we just talked about and slant to a four man front at the snap.
Speaking of which…
2. Almost unlimited blitzing options
When you've got seven or eight potential rushers on every single play, the offense can get very confused and think too much about all the threats they're facing.
Because today's spread offenses rely so much on reading certain defenders on option plays and certain passing concepts, the more uncertainty you can create in the quarterback's decision making, the better. This is a great way to get the offense back on their heels, especially if they don't see this scheme a lot from other teams they play.
Besides the amount of blitzes you have at your disposal, equally dangerous is the threat of the blitz. Even a standard four-man rush can be extremely effective in this defense because the offensive line can never be too sure who's coming after the quarterback and who's dropping into coverage.
It's also a whole lot easier to disguise the coverage on the back end of the defense because of the flexibility you have in the secondary. Depending on your alignment, there could be anywhere from 3-5 defensive backs in a position to play deep coverage zone, to where you're never giving the offense a clear read on what to expect once the football is snapped.
3. Almost unlimited coverage adjustments
Building on #2, because you have the ability to move so many people around before the snap, it's equally confusing for the quarterback, especially with so many quick throws and bubble screens built in to today's offenses.
The quarterback can never be too sure about who's rushing and who's dropping to cut off the throws underneath, and if he's worried about throwing a pick, all of a sudden he'll be far more indecisive and playing back on his heels, which is exactly what you want as a defense.
4. Better utilization of players' abilities
The great thing about the 3-3 defense is that it's got room for people of all sizes.
Maybe you don't have those giant defensive lineman walking the halls at your high school that a 4-3 is built around, or maybe you've got a lot more speed than size on your roster.
With the sheer number of different fronts you have the ability to play in this defense, you've ways to plug in guys with different abilities into the scheme and they'll still have a great chance at success.
The bottom line is, it's really tough to find big guys who can put their hand down in the dirt, take up two gaps, and still run a respectable 40 yard dash.
As a coach, you've gotta take advantage of what you have, and this scheme gives you the ability to maximize the personnel you've got on your roster.
5. Aggressive style of play
Coach Cain talks about taking the game out of the heads of his players, and that's exactly what this style of defense excels at.
A lot of what we talked about in this post has to do with forcing the opposing offense to start over thinking and second guessing themselves, which turns them into a far less effective unit.
The goal here is to do the opposite for your own players. Put them in a position where they can use their natural abilities and energy to fly to the football, attack the offense, and run around and have fun, and do a lot less thinking about their assignments or tiny details that keep them from playing fast.
You want your players on defense flying around as fast as possible while the offense is still chasing it's tail and trying to figure out what's coming next. The 3-3 defense is an excellent way to accomplish this goal.
---